Top Thrill Dragster
A few flat rides had to be moved to make room for Dragster. Also, the Paddlewheel Excursion boat ride had to be altered slightly.
A real drag racing car used to sit in front of the station. Dragster's name comes from the "Top Fuel Dragster" segment of drag racing.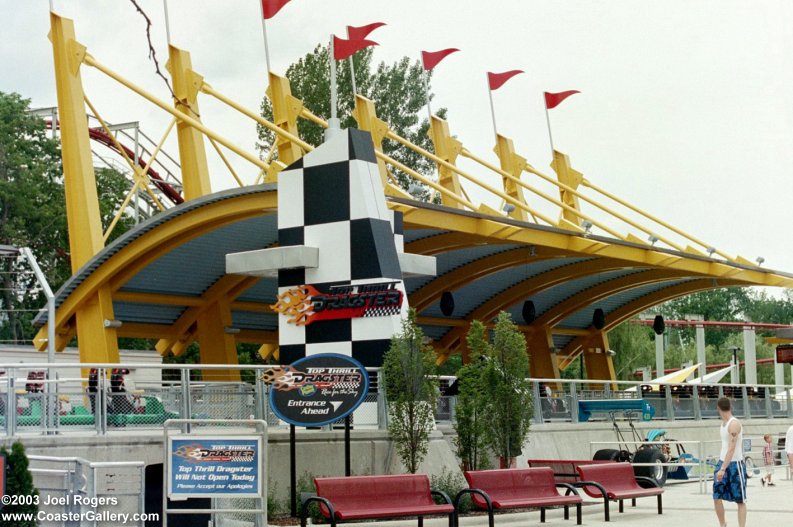 ---
©2014 by Joel A. Rogers.