Maverick

The Cedar Point & Lake Erie Railroad passes next to Maverick during its two-mile trip around the CP Peninsula. Trains pass by many roller coasters and thrill rides during their tour of the peninsula. They also go through Boneville, a western town inhabited by dozens of animatronic skeletons. In one scene, the skeletons are shooting at each other. In another scene, the characters attempt to douse a building that is literally on fire. In 2006, a long section of the rails had to be relocated to make room for Maverick.
The CP&LE Railroad opened in 1963, and it had over 116 million passengers in its first 50 years of operation! While many other amusement parks use diesel-powered locomotives, Cedar Point has five historic steam-powered engines:
The Judy K. was built in 1923, purchased by CP in 1968, was named Jack Foster in 1974, and sat dormant for much of the 1980s, but was restored in 1992 and renamed after the wife of park manager Richard Kinzel.
The Myron H. was built in 1922. It was used to haul coal and bricks until purchased by the park in 1963. In 1980, it was named after Myron Hetrick, an operator on the CP&LE Railroad.
The George R. was built in 1942 and hauled limestone until the park purchased it in 1964.
The G.A Boeckling, named after one of the park's first owners, was built in 1927 and has a very convoluted history. It hauled coal for decades before ending up at Marriott's Great America in Illinois. That park never operated the locomotive, and it eventually ended up being restored and sent to Walt Disney World where it was named Ward Kimball, a title honoring one of Disney's Nine Old Men, the studio's first animators. In 1999, the Maud L., an engine that had been on the CP&LE Railroad since 1963, was sent to Disney in trade for sending the 1927 engine to Ohio. For the CP&LE's 50th anniversary, the engine was renamed G.A Boeckling.
The Albert was built in 1910 and hauled sugar cane in Louisiana. After running at a variety of other locations in the 1950s and 1960s, it was sold to Cedar Point in 1963. After almost four decades of service, it was retired and is currently on display at the entrance to Frontier Trail.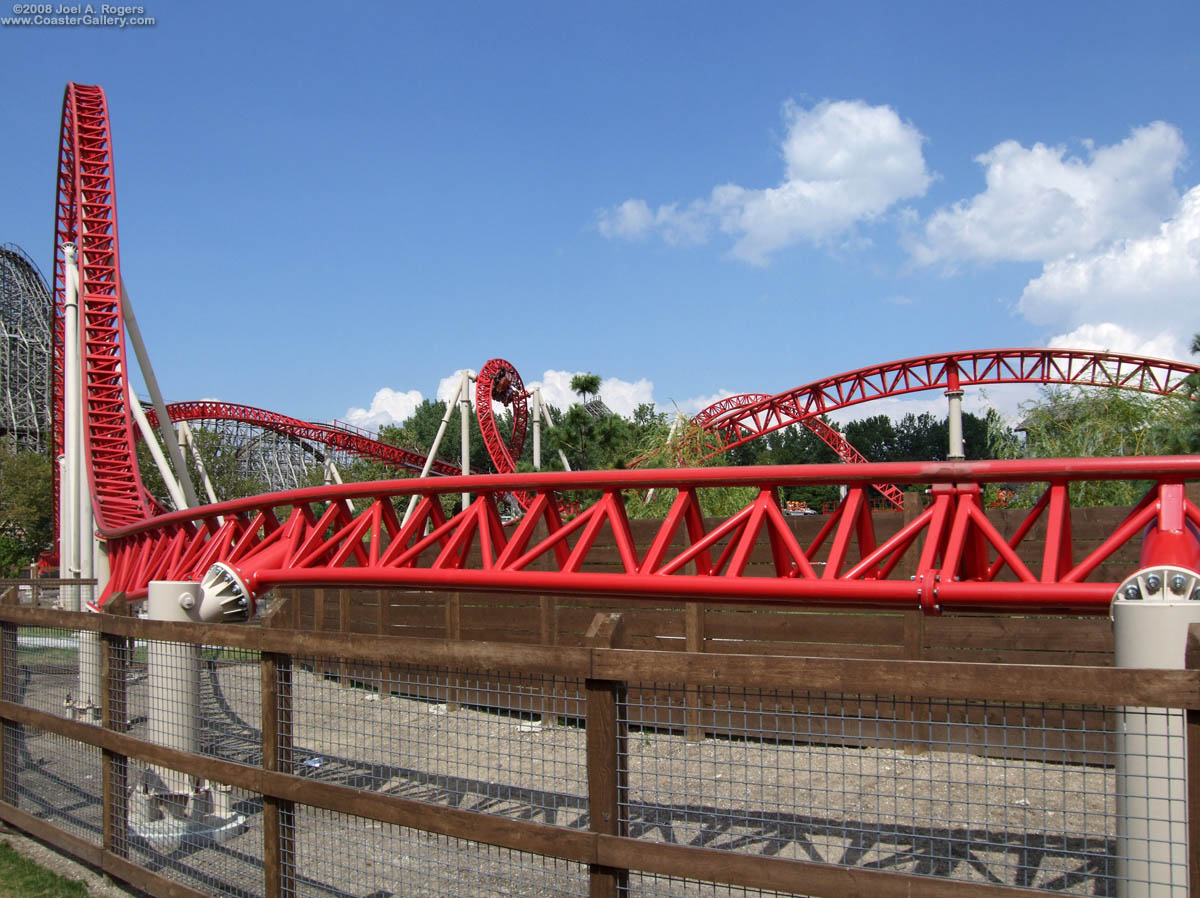 ---
©2017 by Joel A. Rogers.