Disaster Transport
Disaster Transport (or Avalanche Run as it was called when this picture was taken) was 1,932 feet long and 63 feet tall. The lift hill climbed at a rather shallow 15° angle. Because a bobsled coaster is not locked on the track like nearly every other modern coaster, it did not have any steep drops or airtime-producing hills. Nearly all of the track consisted of a gradual descending turn.
The first of two block brakes can be viewed on the right side of this image.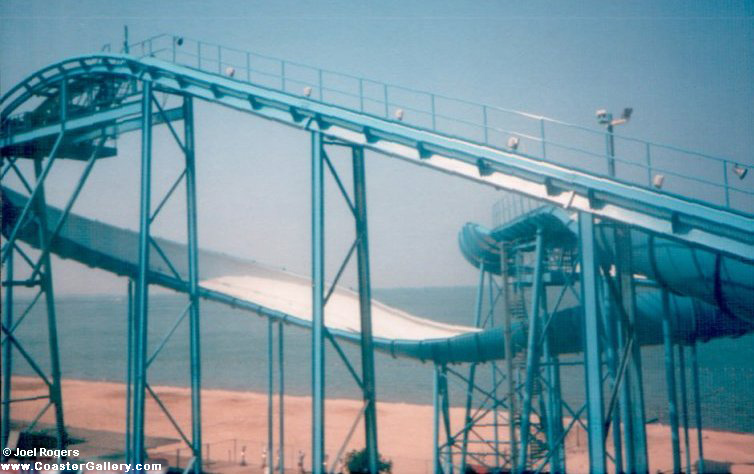 ---
©2017 by Joel A. Rogers.