Iron Dragon
Iron Dragon was built in 1987 by Arrow Dynamics. It is a "Suspended Coaster" as the cars are free to swing under the track.
The Dragon lives around the lagoons in the center of the park. The first half occurs on a wooded island while the second half twists over this mist-shrouded lagoon.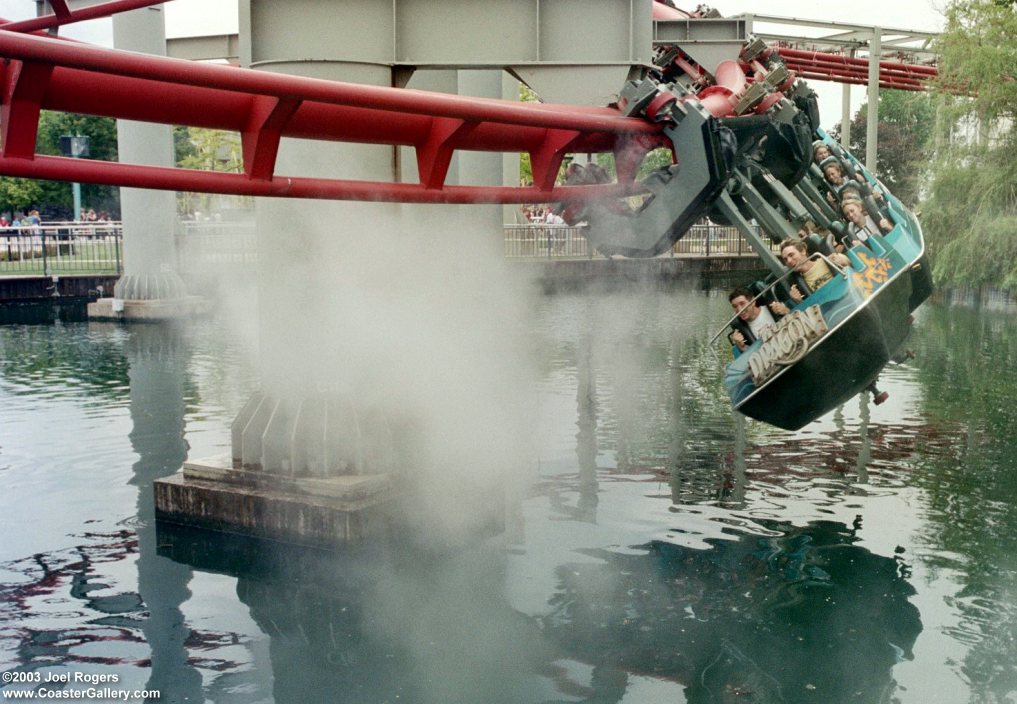 ---
©2012 by Joel A. Rogers.