Wilderness Run
This small coaster was built in 1979 by Intamin AG. It was called Junior Gemini until 2014. It is just nineteen feet tall.
Intamin was founded in 1967 and is based in Switzerland. The company, which was also called Intamin Worldwide, currently goes by the name Intamin Amusement Rides.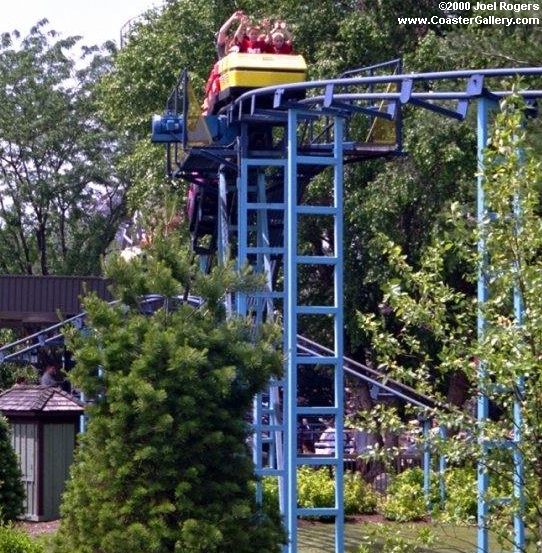 ---
©2017 by Joel A. Rogers.