Wilderness Run
After riding this coaster, kids might be ready for some of Cedar Point's sixteen other coasters!
When this ride operated as Jr. Gemini, its single 16-passenger train had a yellow car, a red car, an orange car, and a purple car. The track and supports were blue. The ride and train was repainted in 2014 and matches the theme of the surrounding Camp Snoopy children's area. The track is now green and the supports are brown. Each car now has a matching yellow, red, and orange paint job.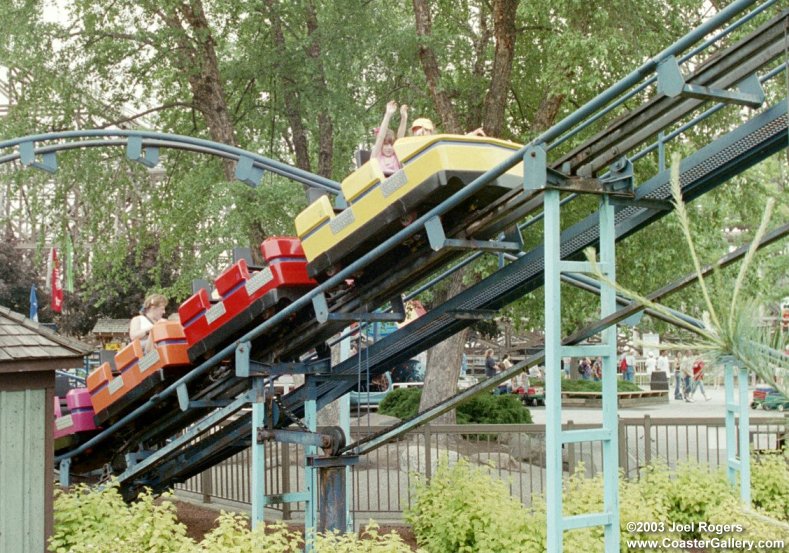 ---
©2017 by Joel A. Rogers.