Magnum XL-200
Since Magnum is an out-and-back coaster, it has to have a way of reversing direction. This clever "pretzel turn" is hidden far away from the public and sits in the woods at the northern tip of the Cedar Point peninsula.
After the coaster was open for a little while, a trim brake was added right before the train enters the pretzel. This brake slows trains down slightly during the second half of the ride.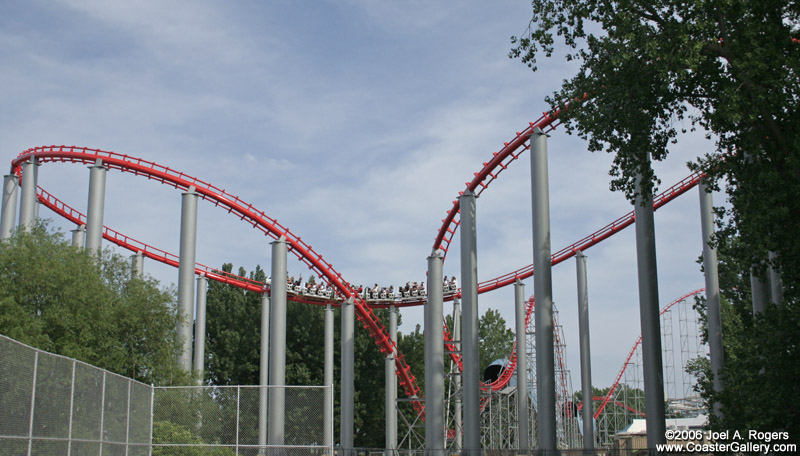 ---
©2017 by Joel A. Rogers.