Raptor
In this picture, the train is entering the second inversion, a zero-g roll.
In their first decade of operation, Bolliger and Mabillard did not allow the rails of their coasters to be painted, but they later changed their policy to allow paint on the running rails. Raptor's rails were bare metal, as seen here, until they were painted green in 2002.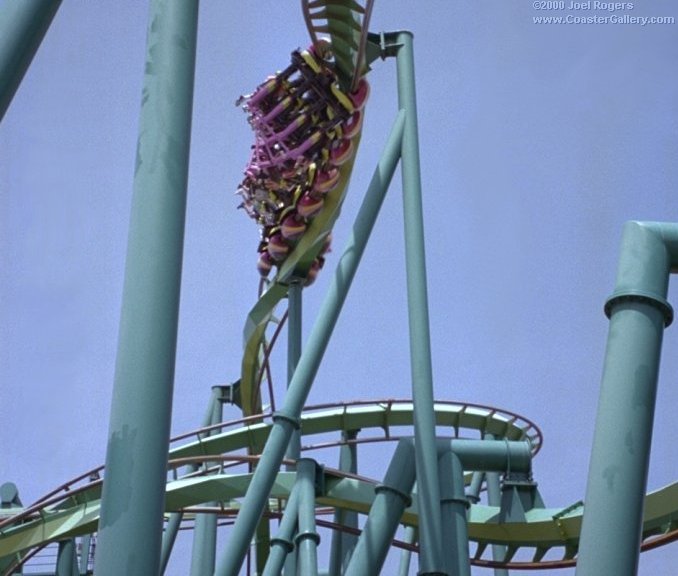 ---
©2017 by Joel A. Rogers.