Wicked Twister
A Linear Induction Motor (LIM) system propels the train forward three times and backward twice during each ride. The first launch gets the train to about 50 miles per hour, but the third boost has the train reaching nearly 70 miles per hour.
It took a dedicated 34,000 volt power line from the mainland to provide electricity to this ride!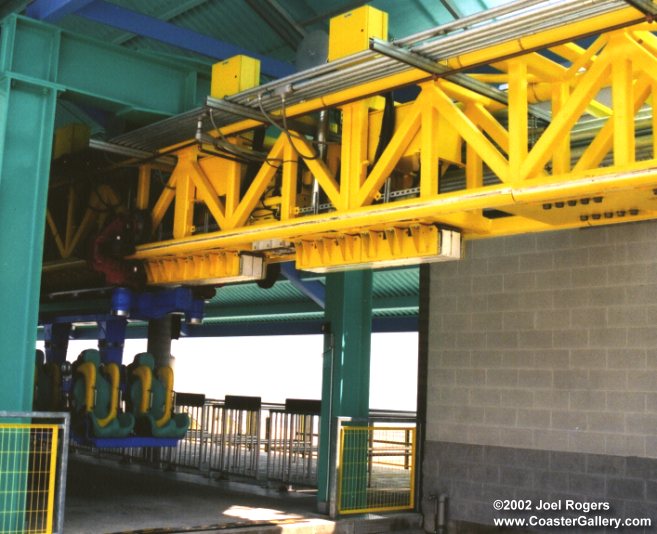 ---
©2014 by Joel A. Rogers.