Top Thrill Dragster
After a few years of work, and the expenditure of twenty-five million dollars, Dragster opened on May 4, 2003.
Top Thrill Dragster was the world's tallest and fastest roller coaster coaster until May 2005 when Six Flags Great Adventure's Kingda Ka opened. That ride is nearly identical to Dragster, but is slightly faster and a couple of feet taller.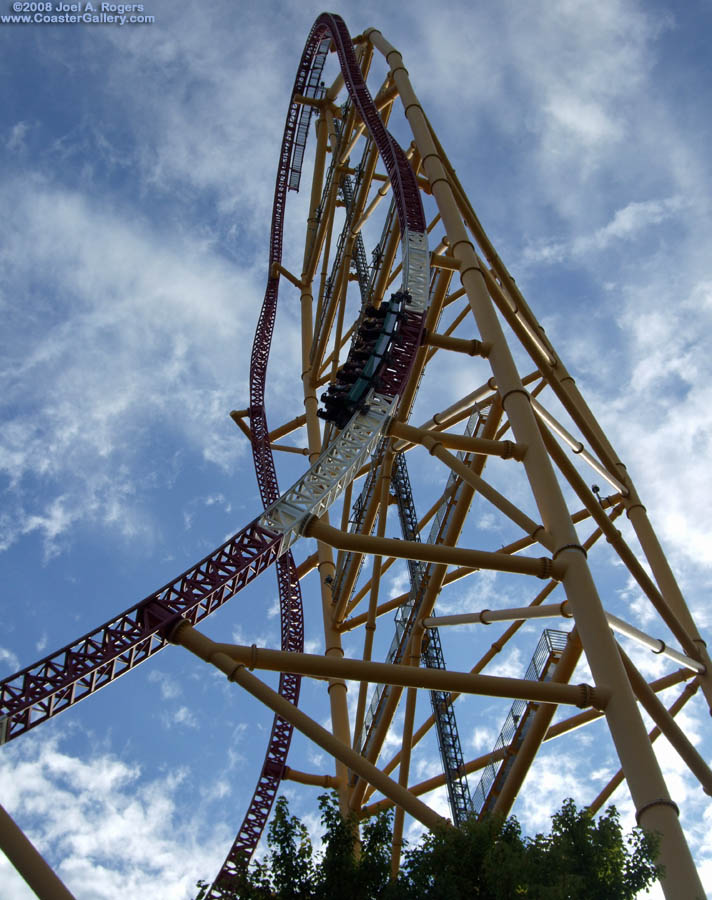 ---
©2014 by Joel A. Rogers.