Cedar Creek Mine Ride
The coaster and its station look old-fashioned even though they were built in the 1960s, yet there are several historic structures along Frontier Trail. Several old log cabins and buildings from around Ohio were dismantled and reassembled when the park created Frontiertown. For example, the building that currently houses the Candle Shop has a historical marker stating that it was originally built in approximately 1835 near Galion, Ohio. The Addington Mill is a water-powered grist mill that was built in North Carolina in 1861 and moved to the park in 1971.
The Skyhawk swing was built in 2006. Manufactured by S&S Worldwide, it swings riders about 125 feet above the ground. It most definitely does not match the historic look and feel of the surrounding area.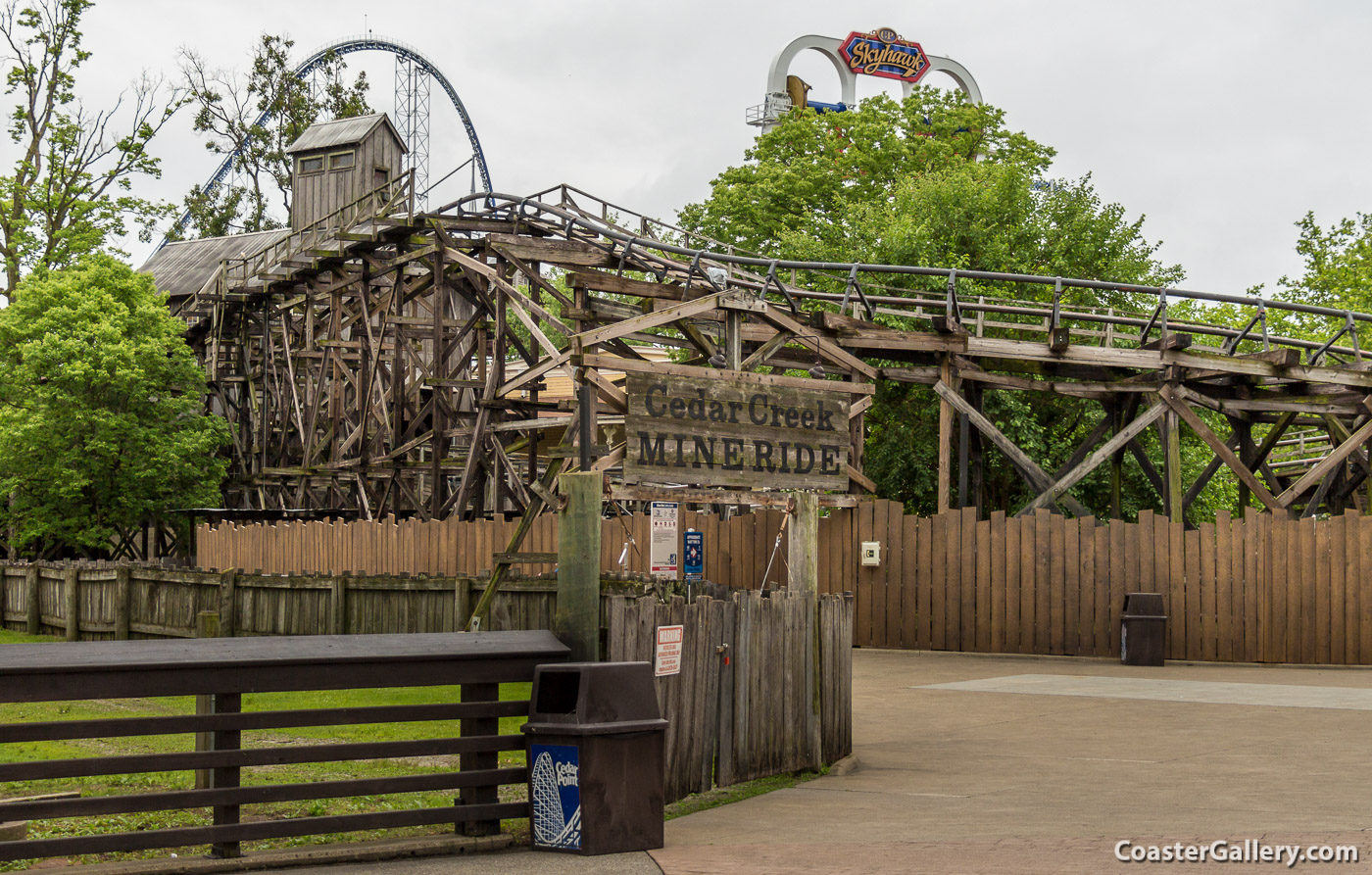 ---
©2017 by Joel A. Rogers.