Cedar Creek Mine Ride
The Mine Ride was designed by Ron Toomer and built by Arrow Development. The organization had that name from 1946 until it merged with a German company and was named Arrow Huss in 1981. It went bankrupt in 1985. It emerged from bankruptcy as Arrow Dynamics. The company went bankrupt again in 2001, and was sold to S&S Worldwide in 2002.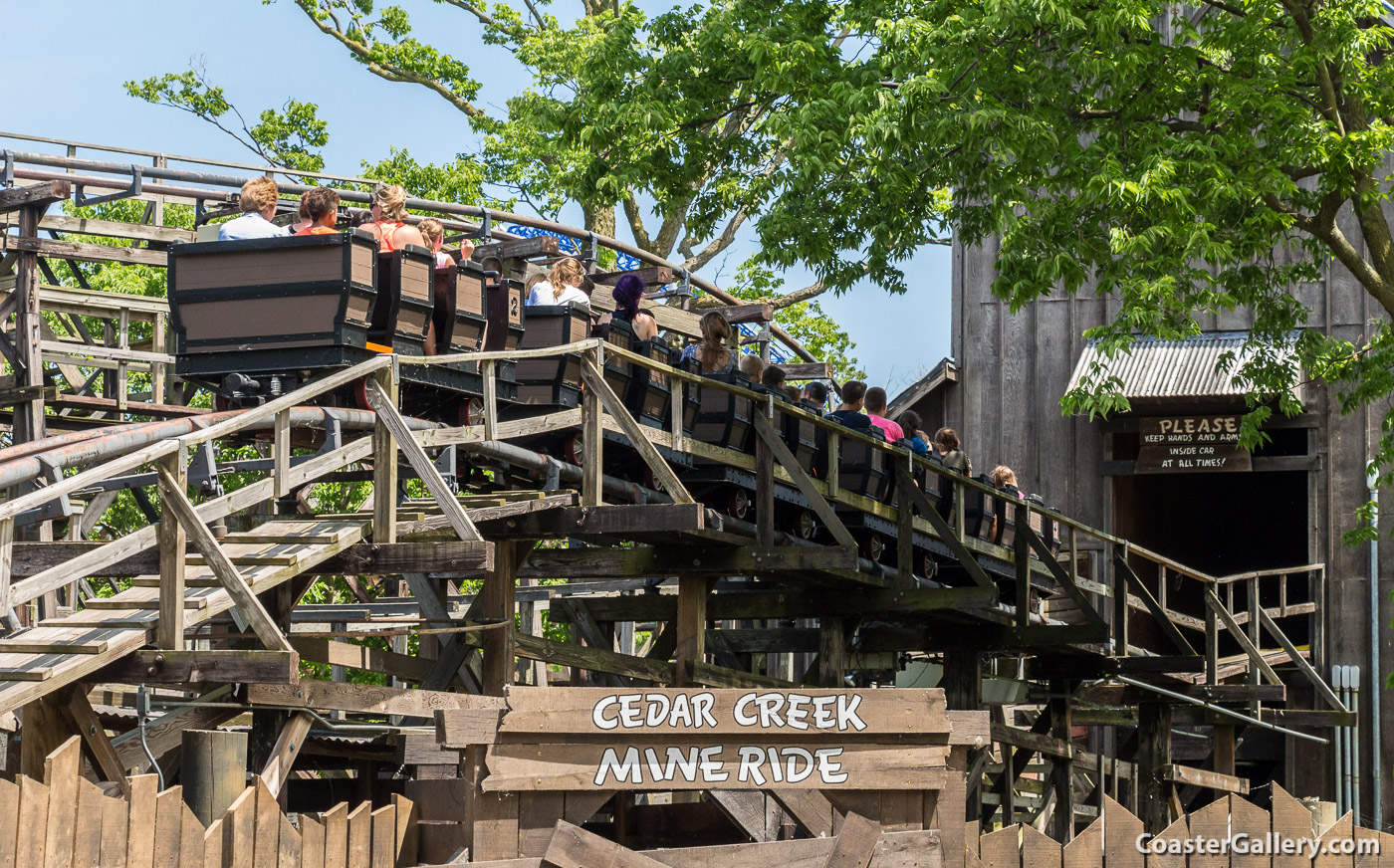 ---
©2017 by Joel A. Rogers.