Corkscrew
The final two loops are aligned with the end of CP's main midway. The northwest Sky Ride station is on the right of this picture.
When I took this picture in 2016, Cedar Point had 17 roller coasters. I see at least five of them in this picture.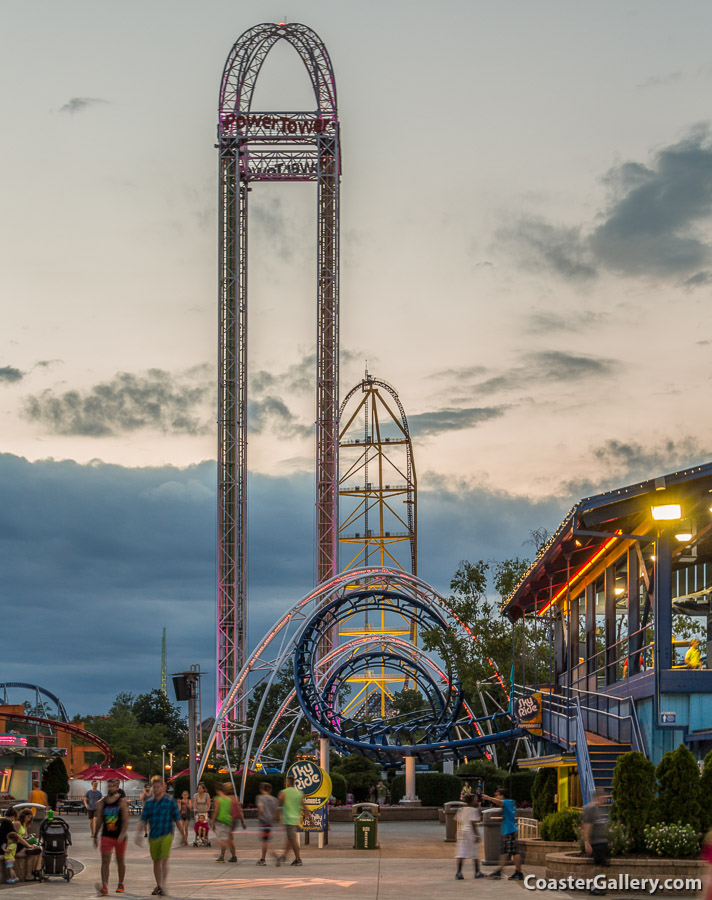 ---
©2017 by Joel A. Rogers.