GateKeeper
Twin 100-foot-tall towers now flank the entrance gates. Each tower has a pair of 75-foot-long support beams that weighs 65,000 pounds per beam.
The Midway Carousel sits below GateKeeper's towers in this image. It was built by Daniel Muller Carousels in 1912 and was relocated to Cedar Point in 1946. It is CP's oldest operating ride and is on the National Register of Historic Places (NRHP). In fact, all three of Cedar Point's carousels are listed on the NRHP. The Kiddy Kingdom Carousel is a William H. Dentzel 1924 carousel and has been in Sandusky since 1968. Its famous "Armored Horse" figure was honored by being on a 1988 U.S. Postal Service 25-cent stamp. The Cedar Downs Racing Derby carousel opened in 1921 and was relocated to CP in 1967. It is one of three racing carousels still in operation. Built by Prior and Church, the horses not only move up and down, they also move back and forth as if the horses are racing each other. It spins up to 25 miles per hour, three times as fast as traditional carousels, so it is not for kids! (The other two "Derby Racers" that are still running are located at Playland in New York and Blackpool Pleasure Beach in Lancashire, United Kingdom.)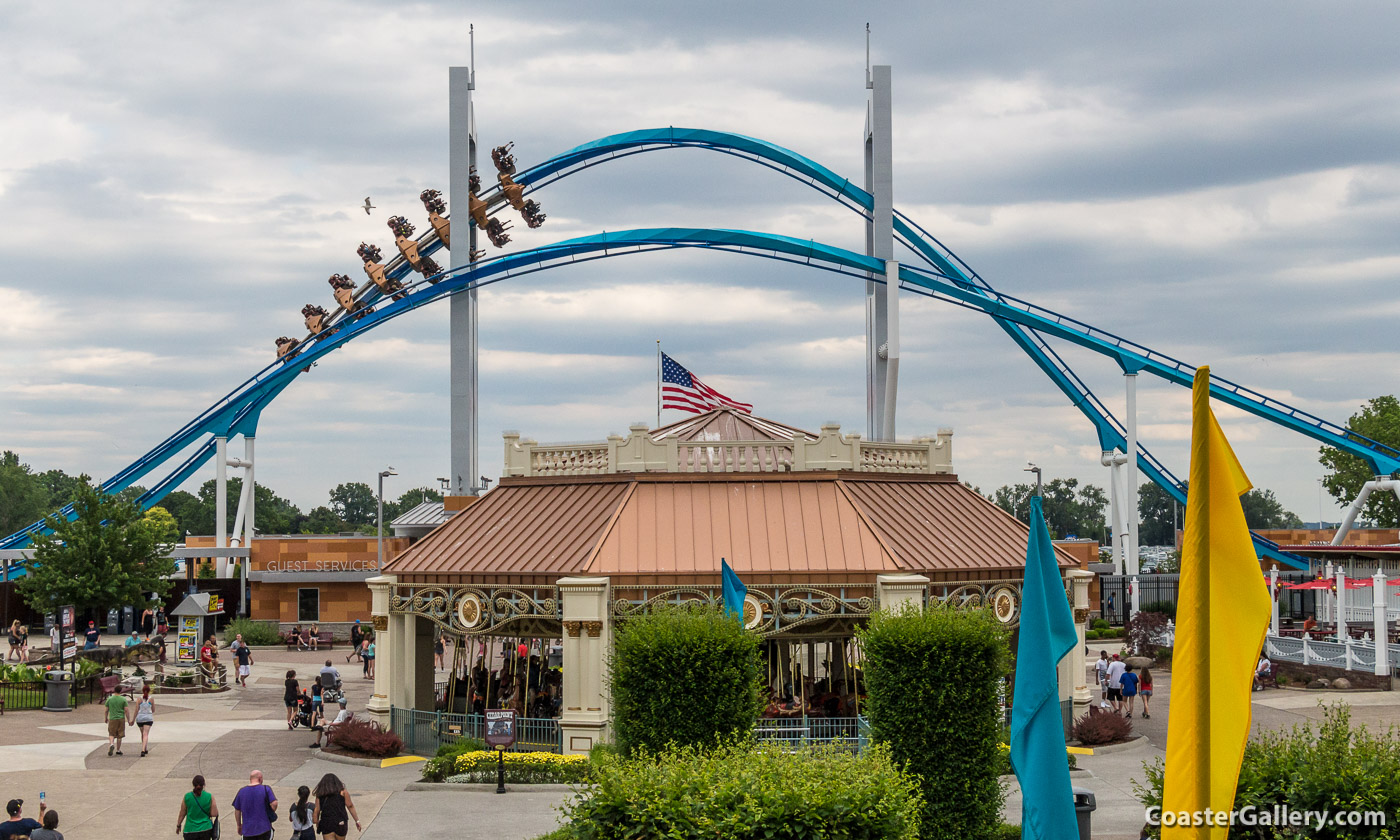 ---
©2017 by Joel A. Rogers.