Millennium Force
Millennium Force was designed by Werner Stengel and built by Intamin, a roller coaster manufacturer based in Switzerland. The company, whose name is derived from abbreviating the term International Amusement Installations, was founded in 1967. In addition to creating about 70 roller coasters, the company has built river rapids rides, drop towers, Ferris Wheels, and monorail transportation systems. While the company is mostly known for its steel coasters, they have constructed nearly one dozen wood coasters.
The company is responsible for developing a variety of notable rides, such as: First coaster over 300-feet, first coaster over 400-feet, first LIM-launched coaster, and the first wood coaster with prefabricated track. Intamin currently claims the record for having built the world's tallest coaster, the 456-foot-tall Kingda Ka at Six Flags Great Adventure, and the world's fastest coaster, the 150-mile-per-hour Formula Rossa at Ferrari World in Abu Dhabi, United Arab Emirates.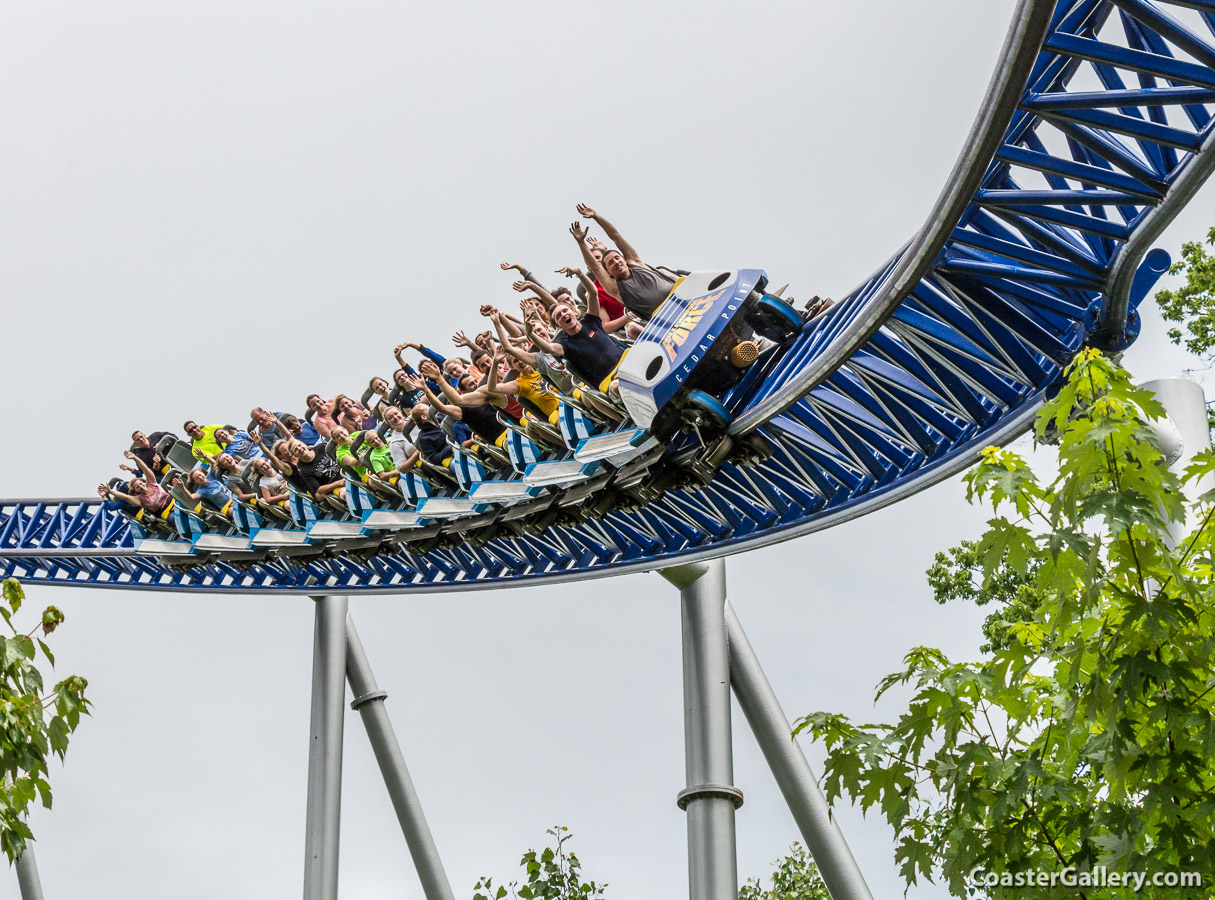 ---
©2017 by Joel A. Rogers.