Joker's Jinx
That is me sitting in the Joker's Jinx's front seat. Why was I the only person crazy enough to be on this ride?
I visited Six Flags America when the park was being impacted by Hurricane Dennis. Despite the Flood Watches, Tornado Watches, and occasional rain showers, the day was perfect for riding coasters because the park was nearly deserted. I never had to wait in line! Sure, I did have to wait a few times for rain to pass, but when the park was between the tropical system's rain bands and the rides were open, I could just hop on any ride I wanted!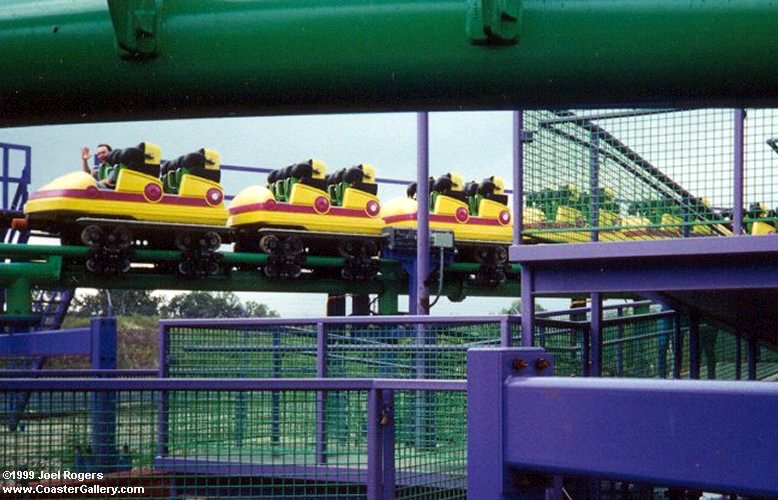 ---
©2014 by Joel A. Rogers.