Superman: Ride of Steel
The lift chain broke on Superman's second week of operation when it opened in 2000. Soon after it was fixed, it broke again. The third time seemed to work!
Showing a real lack of originality, most Six Flags parks have coasters with similar names. In the early 2000s, there were three Superman: Ride of Steel coasters. They also had: Superman Krypton Coaster, Superman The Escape, Superman The Ride, and Superman - Ultimate Flight. And if you visited Six Flags parks outside the United States, you could have found Superman: Attracíon del Acero and Escape de Superman. Ten years later, a few of those rides have closed or changed names, but Six Flags recently opened a few more coasters with Superman themes, so pretty much every park in the Six Flags chain still has some Superman coaster.
Don't even get me started on the dozen Batman coasters...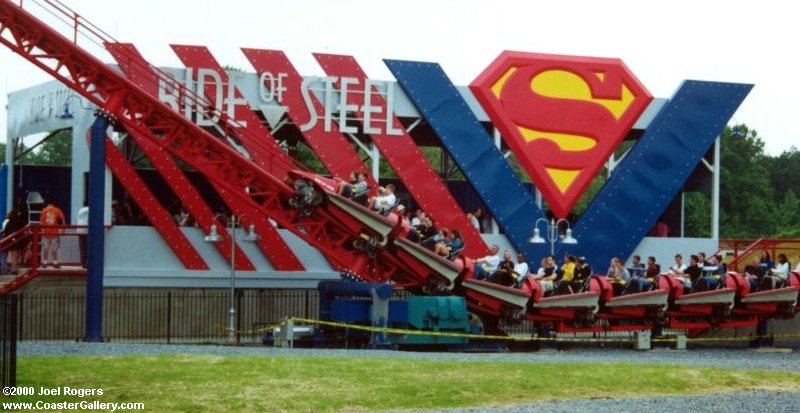 ---
©2012 by Joel A. Rogers.