Screamin' Eagle
This is the view from the first drop. Surprisingly, the third hill's 92-foot drop is the longest drop on the coaster.
When Screamin' Eagle opened in 1976, it was the world's longest coaster with a track length of 3,872 feet, the world's tallest coaster with a height of 110 feet, and the world's fastest coaster with a top speed of 62 miles per hour.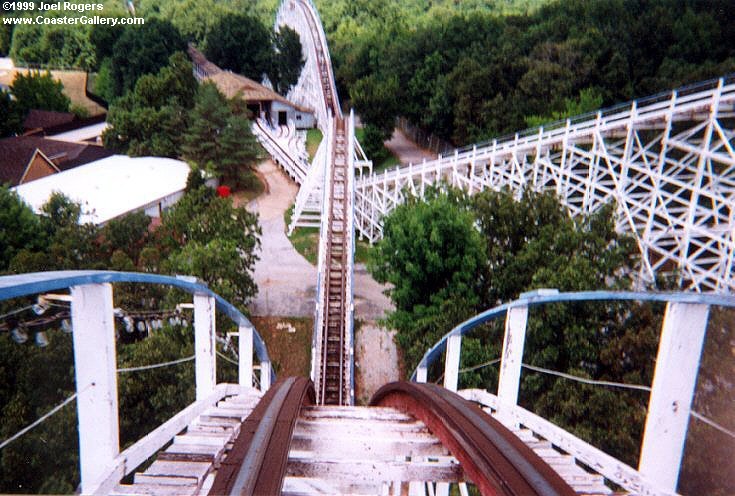 ---
©2015 Joel A. Rogers.