Goliath
The sign reads, "Goliath is a first-of-its-kind attraction and we continue to make enhancements to bring it to its optimal performance. Due to adjustments we are currently making, the ride will be unavailable for an extended time. We apologize for any inconvenience and are working quickly to make this attraction available as soon as possible. When this occurs, we will provide an update at sixflags.com."
There are six of these coasters, and this one is now 15 years old, so I cringe when I see the "first of its kind" excuse. And when I looked at the park's website, I didn't see any references to the ride being closed. Months later, their website still hasn't posted anything new about the ride, so I have no idea if it will ever run again. If you ever see it in operation, please let me know so I can update the Goliath pages!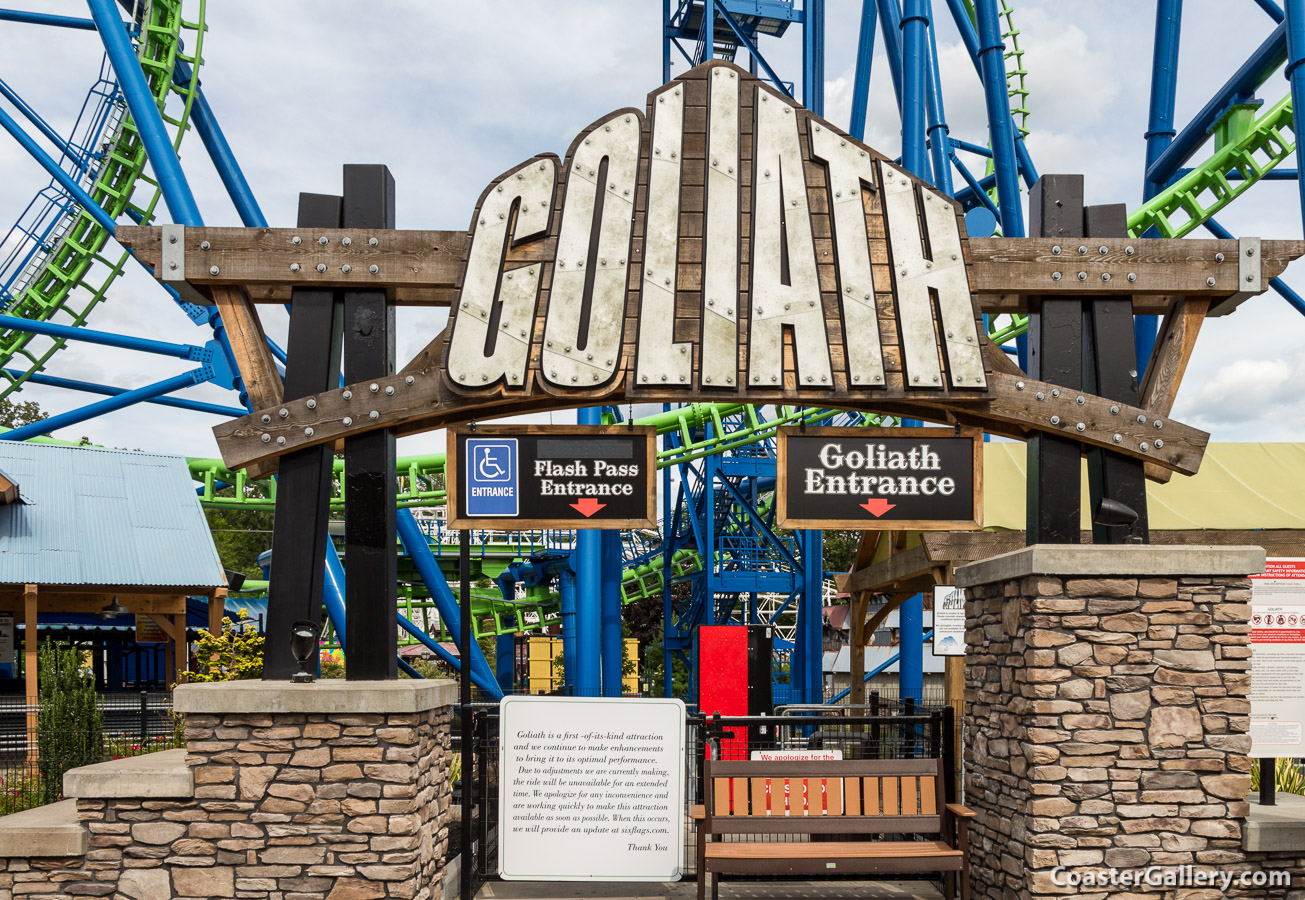 ---
©2015 Joel A. Rogers.