Apocalypse
In the 1970s and 1980s, Water Bolliger and Claude Mabillard worked for Giovanola, the Swiss company that subcontracted with some roller coaster manufacturers. Walter, Claude, and Giovanola partnered with Intamin AG on two major rides, a Stand-Up coaster and a Space Diver coaster. These rides, Batman: The Escape and Z-Force, both have 4-across seating and boxed-spine track, two features that became common on later coasters designed by Walter and Claude.
In 1987, Mr. Bolliger and Mr. Mabillard left Giovanola after a management change. They started Bolliger and Mabillard: Consulting Engineers. This coaster, which originally opened as Iron Wolf in 1990, was the first coaster designed and built by Bolliger and Mabillard: Consulting Engineers. B&M is based in Monthey, Switzerland, but their coasters' track is manufactured by Clermont Steel Fabricators in Batavia, Ohio. They have made a variety of great rides including Inverted Coasters, Dive Coasters, Floorless Coasters, Flying Coasters, and Wing Coasters. Their 90th roller coaster opened in 2014.
While this old Stand-Up ride is not my favorite, I really do like B&M coasters. And with just one exception, every B&M coaster is still running today. The exception is Time Machine, the ride formerly called Led Zeppelin - The Ride. After running for only two summers, it was Standing But Not Operating from 2010 until it was taken down in 2014. The rumors are it is headed to a park in Asia, so it may still operate again.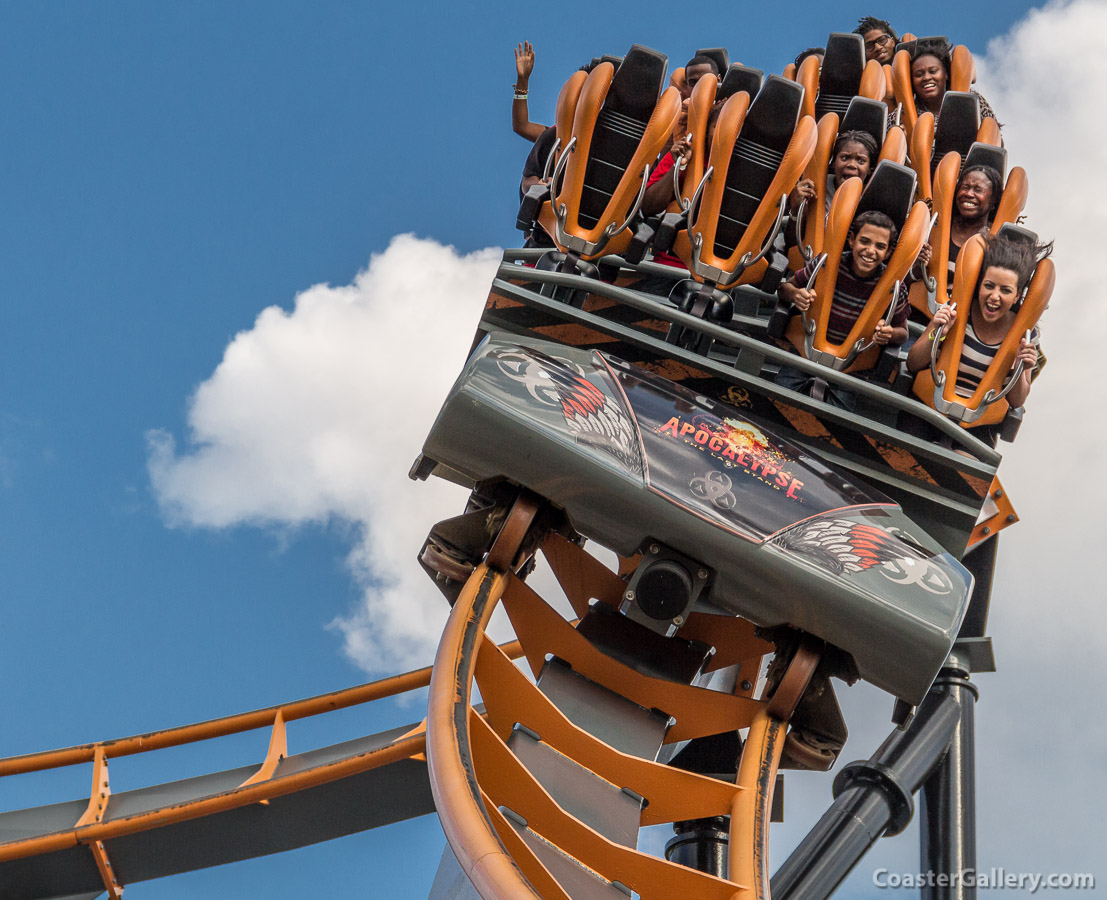 ---
©2014 by Joel A. Rogers.