Wicked Cyclone
The two trains were built by Rocky Mountain Construction. Riders are held snugly in place by a sculpted lap bar, a padded bar that rests between riders' knees and feet, and the molded and padded seatback that curves around the sides of each rider. I personally witnessed a couple of people that were unable to ride because of their large size. I was a little sad to see them prevented from getting a chance to ride because of their weight and girth, but the restraint system is just not able to accommodate extremely heavy riders. The ride operator's console has readouts to ensure that each seat's restraint is lowered and locked into position. On several trainloads, I saw employees pushing down really hard on the lap bars to ensure the lap bars were locked into place. There is a test seat at the entrance to the waiting queue, so patrons have a chance to see if they will fit before waiting the entire length of the line.
This viewing angle shows how the car's large drive wheels sit in the middle of the wide I-Box rails. The top of the rail is held in place by a multitude of nuts and bolts, but the bolt heads are close enough to the rail that they don't interfere with the car's wheels.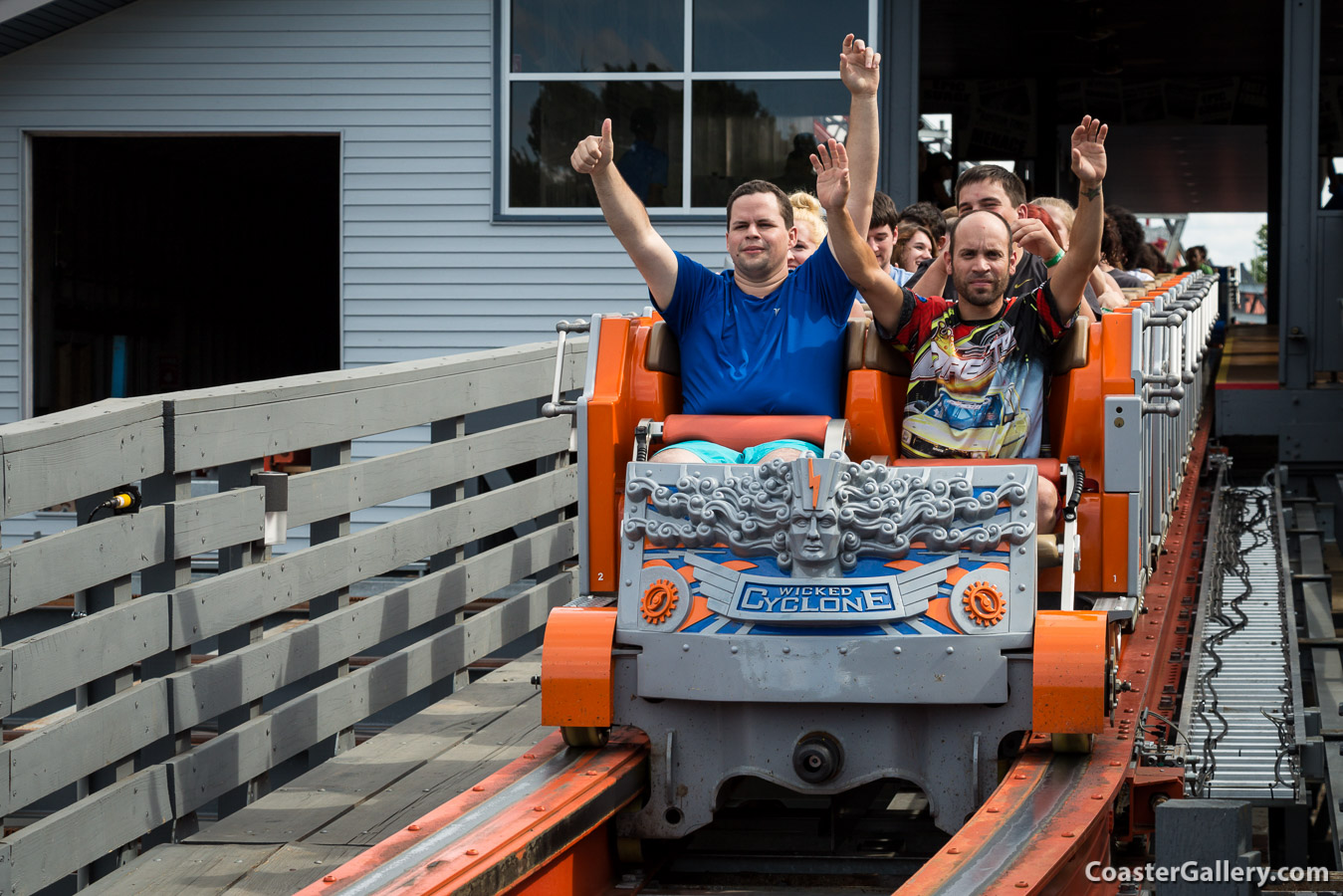 ---
©2015 Joel A. Rogers.