Wicked Cyclone
This is the other support tower in the middle of the fan turns. It got the Search & Rescue signs in 2015.
There are a lot of interesting maneuvers in this ride. For example, the first inversion is not a complete 360-degree roll. The trains roll 200-degrees to the left so riders are upside-down, but then reverse direction and roll to the right so riders are back upright. Some creative liberties were also taken with the track's banking. The coaster's first turn, the highest segment of track seen here, is an over-banked turn of about 110-degrees to the right. Another strange move happens right before the last inversion. There the banking is reversed from normal so that the trains lean to the right as the track quickly makes a lateral move to the left. It happens very suddenly and is an extremely weird sensation. The last right turn as the train returns to the station has one final surprise. Even though the track is turning to the right, the bank quickly switches to a left bank as the train crests the next to last hill. The combination of airtime and seemingly wrong lateral forces sure caught me off guard, but I liked it!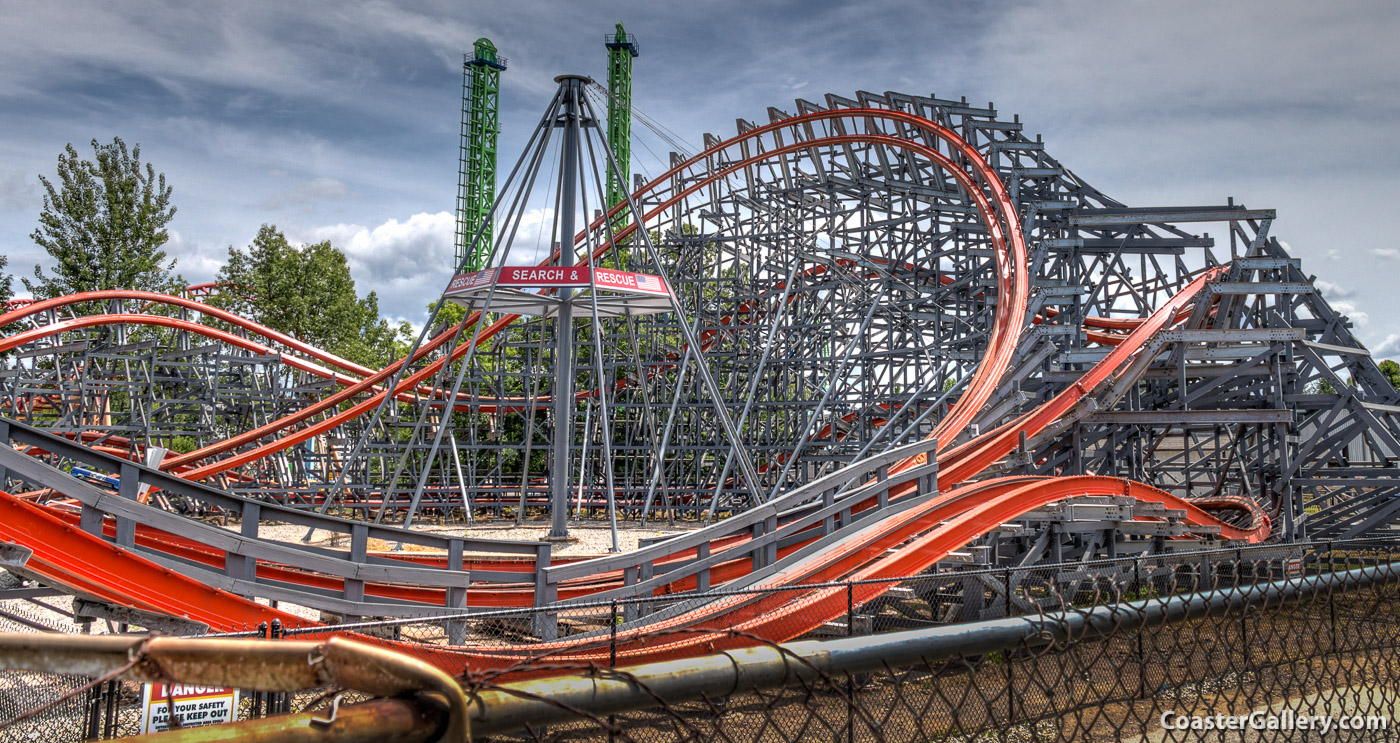 ---
©2015 Joel A. Rogers.