Wicked Cyclone
Idaho-based Rocky Mountain Construction was established in 2001. For its first decade, it primarily assisted in the building of roller coasters and water parks. The first roller coaster the company created on its own opened in 2011. As the end of 2015, the company has converted five wood coasters into steel coasters with I-Box Track. It also built two large wood coasters from scratch and used their Topper Track construction technique: Outlaw Run at Silver Dollar City and Goliath at Six Flags Great America.
I have personally ridden five of these seven RMC coasters, and I really enjoyed them. Each of these big coasters was well designed and well built. Every one of their rides was fast and strong, but still incredibly smooth and re-rideable. RMC is planning to open two steel coasters and two wood coasters in 2016, and I am really looking forward to riding them. I wish RMC great success and I hope they build, or convert, a whole lot more roller coasters!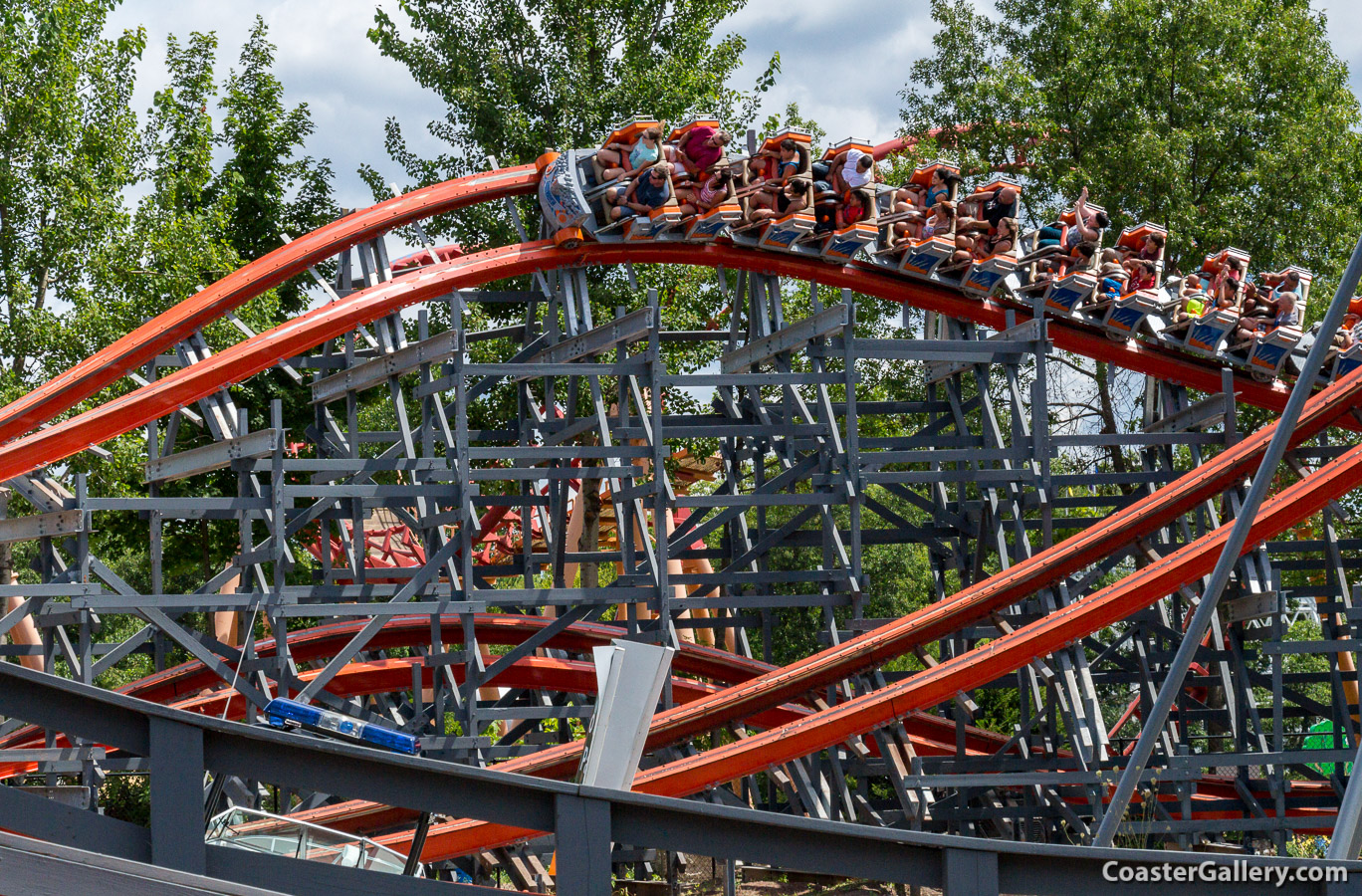 ---
©2015 Joel A. Rogers.