Road Runner Express
New for 2000 was the Road Runner Express. It is 1,213 feet long and 49 feet tall.
This coaster was the only ride removed from Kentucky Kingdom when Six Flags shuttered the park at the end of 2009. Currently, the coaster operates Gotham City Gauntlet - Escape from Arkham Asylum at Six Flags New England.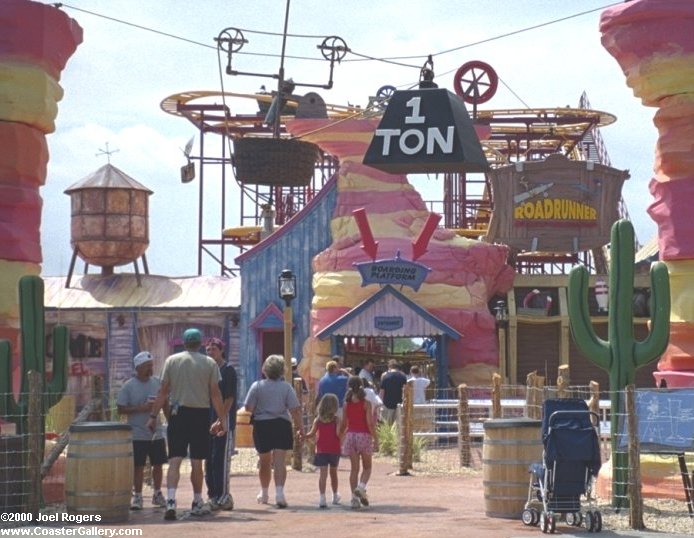 ---
©2013 Joel A. Rogers.