Twisted Twins
As part of the Twisted Sisters theme, one track is named Lola, and the other Stella.
This coaster has been Standing But Not Operating (SBNO) since 2007. It is expected to remain SBNO for another year or two. Kentucky Kingdom has said that they intend to restore it to operating for the 2016 season. After sitting dormant for nearly a decade, it will take a large investment of time and money to restore it to operation.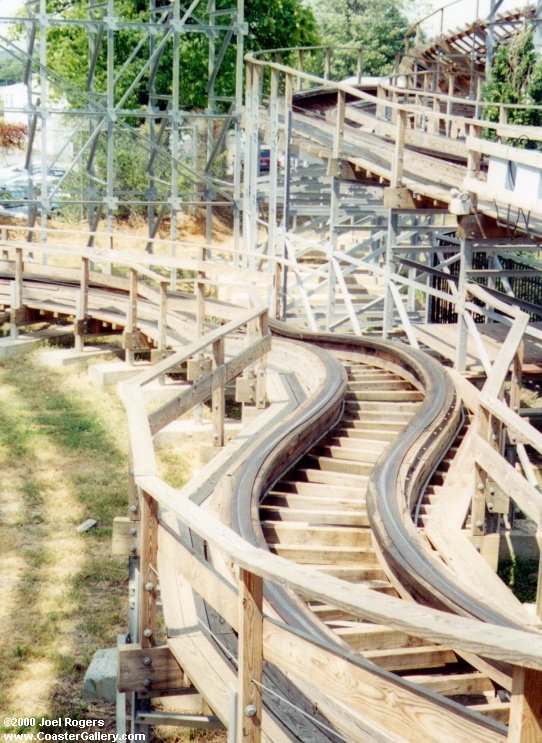 ---
©2013Joel A. Rogers.