Octonauts Rollercoaster Adventure
If you look carefully in these pictures, you may see that the lead car and some of the track is wet. There is a large whale next to the track that sprays water out of its blowhole as the train goes past it.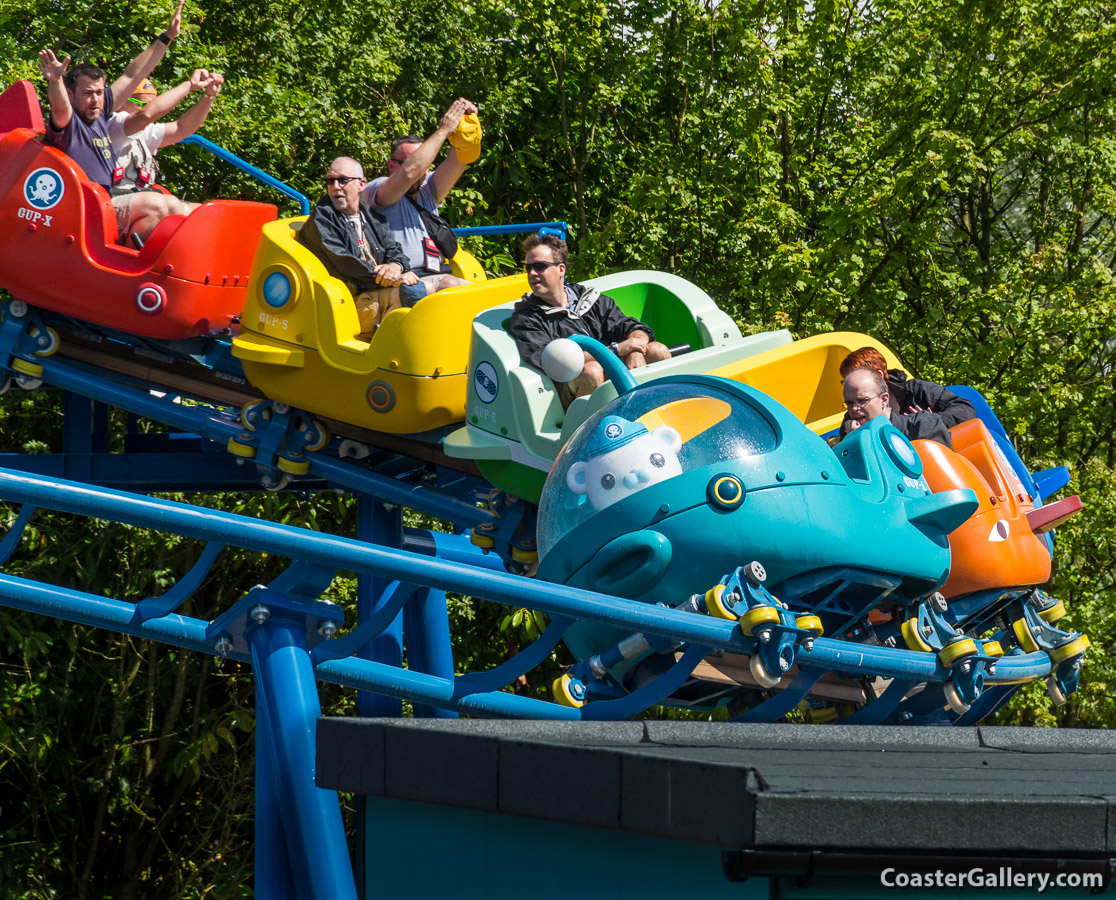 ---
©2017 Joel A. Rogers.