Counter Culture Caterpillar
I was very impressed by Dreamland's employees. They were friendly, helpful, and wore some really cool shirts. This ride operator's t-shirt said "Glad you are here." I also saw "Put your hands in the air," "Scream if you want to go faster," "Eat my dust," and more. Dreamland hired more than 200 people for the 2015 season, and more may be needed as the park expands.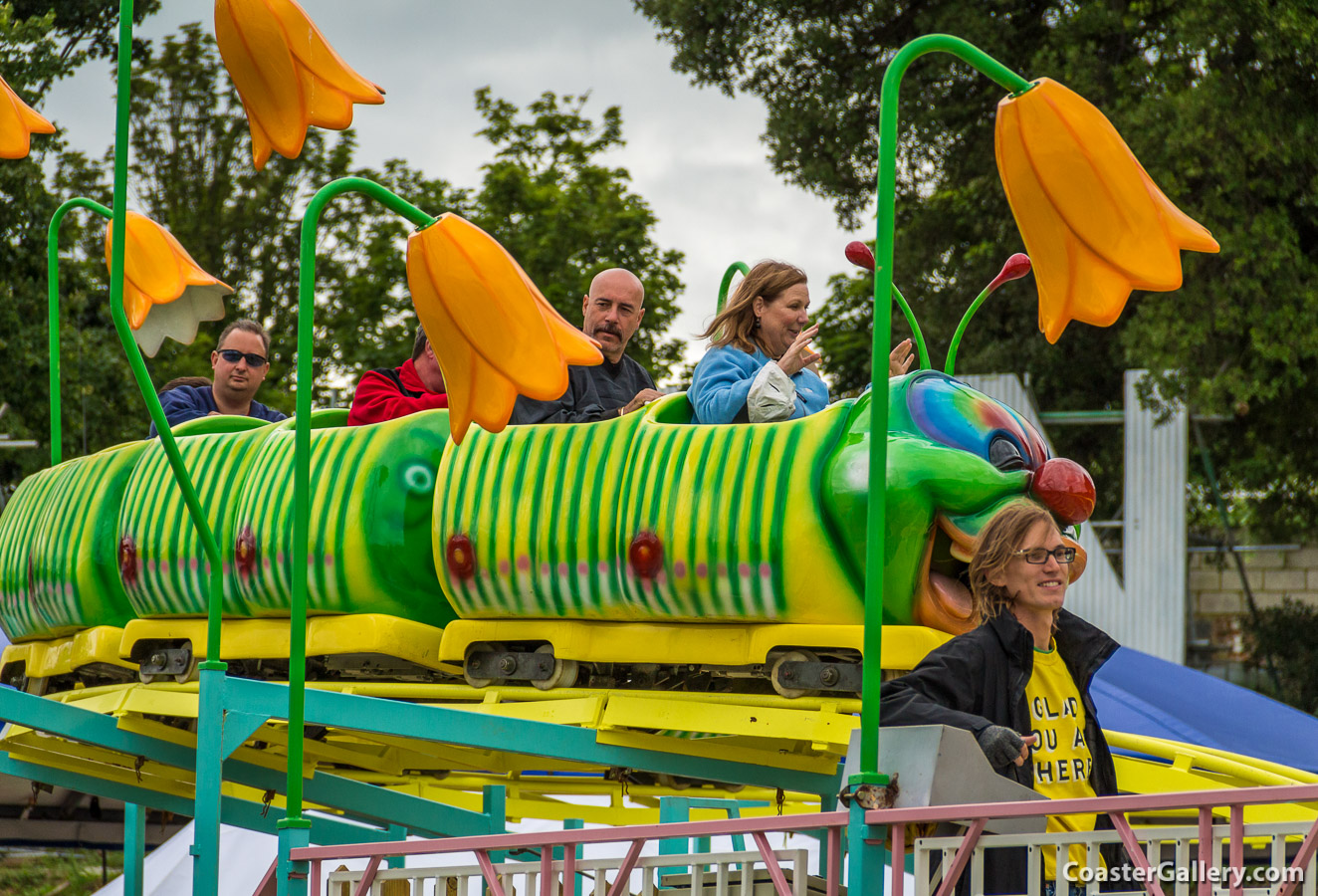 ---
©2015 Joel A. Rogers.