Counter Culture Caterpillar
Big Apple / Wacky Worm rides have been built by a large number of coaster manufacturers. There are some from D.P.V. Rides of Italy, Fajume S.A. de C.V. of El Salvador, Fabbri of Italy, Pinfari of Italy, Preston & Barbieri of Italy, Satori Rides International of Italy, and SBF Visa Group of Italy. Since they all produce identical track designs, it is almost impossible to identify who built a specific Wacky Worm without actually seeing a company's nameplate on the coaster. Since I didn't see any identifying marks on the Counter Culture Caterpillar, I can't be certain who built it.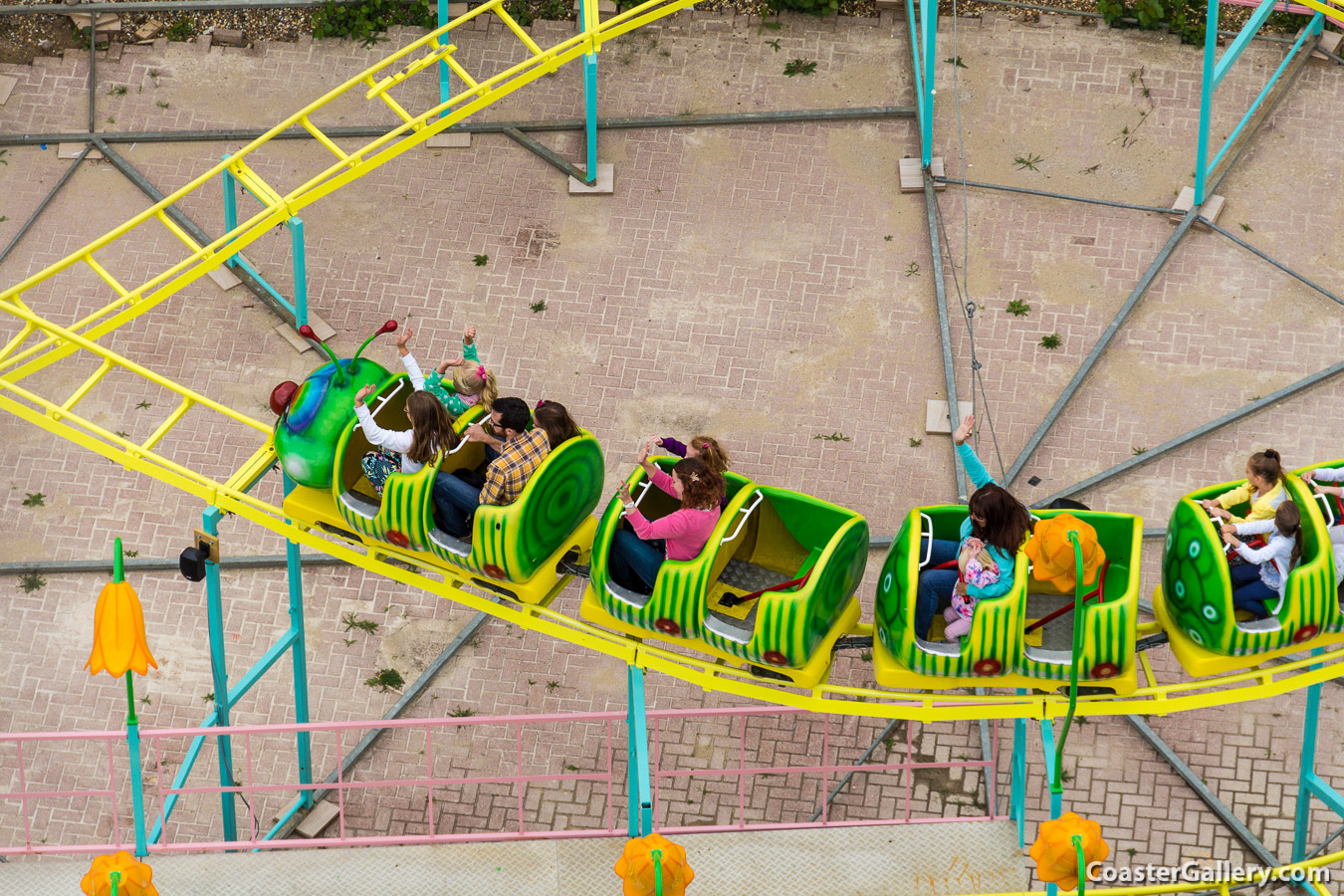 ---
©2015 Joel A. Rogers.