Scenic Railway
This test chassis consists of three cars. Before the ride was closed in 2006, it operated with five rows of seats in each car. Most wooden coaster cars have two or three rows in each car. Only a handful of trains run with four-bench cars. Five-bench cars are extremely rare. I know of just four other coasters that have five rows of seats in each car, and each is a side-friction coaster with a brakeman:
Hullámvasút at Holnemvolt Park (formerly Vidámpark) in Budapest, Hungary (pictures coming soon)
Montaña Suiza at Parque de Atracciones Monte Igueldo in San Sebastián, Guipuzcoa, Spain
Roller Coaster at Great Yarmouth Pleasure Beach in Great Yarmouth, Norfolk, England, UK (pictures coming soon)
Scenic Railway at Luna Park in Melbourne, Australia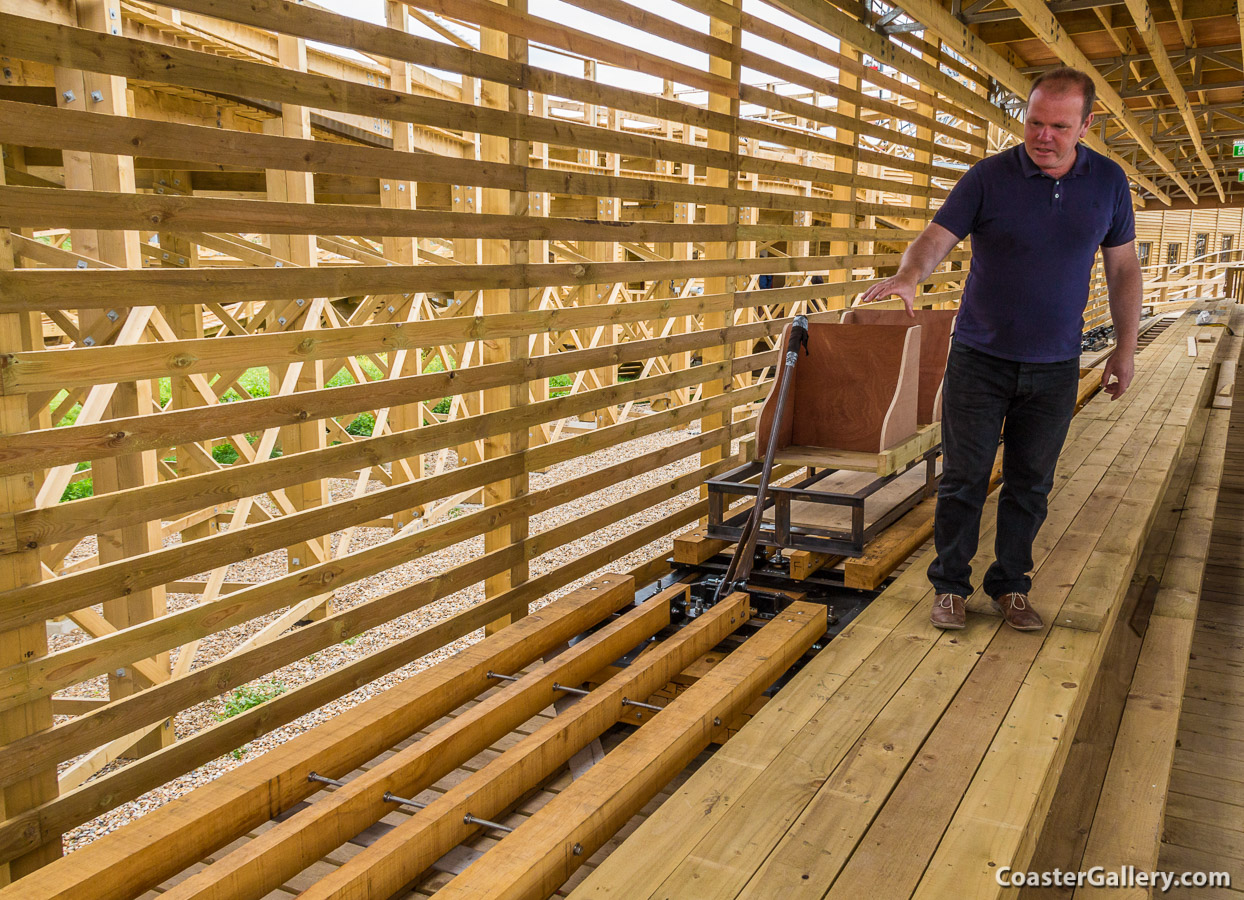 ---
©2015 Joel A. Rogers.