Scenic Railway
When Dreamland closed at the end of the 2005 season, all of the rides were removed except Scenic Railway. It was awarded "Grade-II* listed status" in 2002 and could not be moved or dismantled because of its recognition as an "historic building or structure of more than special interest." The coaster has been Standing But Not Operating (SBNO) since 2006, but about a fourth of the coaster was destroyed by arson on April 7, 2008. Another fire was set by arsonists on May 28, 2014, but this second blaze only affected areas around the coaster.
These drawings are part of the year-long project to rebuild the coaster.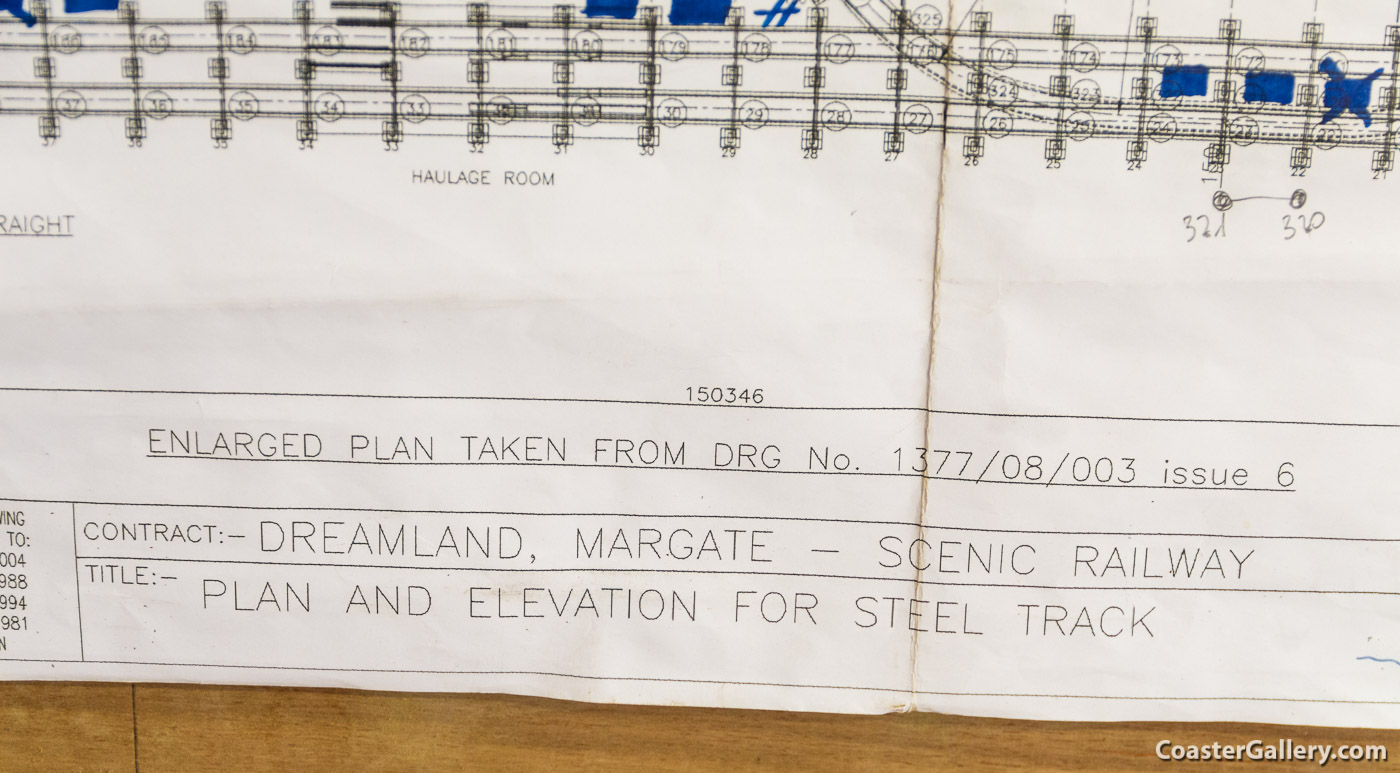 ---
©2015 Joel A. Rogers.