Dodonpa
In December 2001, Fuji-Q opened Dodonpa, the world's second installation of an S&S Power "Thrust Air 2000" coaster. It has this amazing 171-foot hill!
Like Hypersonic XLC, the first "Thurst Air 2000" ride, Dodonpa's trains go up and down at 90-degree angles. This hill is nearly twice as wide as Hypersonic's in order to prolong the negative G-forces.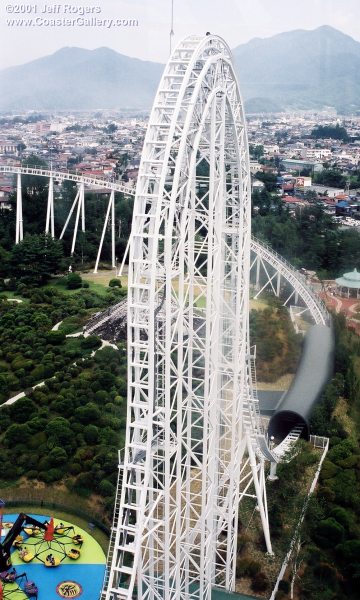 ---
©2013 Joel A. Rogers.