Steel Dragon 2000
Steel Dragon is the world's longest roller coaster at 8,133 feet (2,479 meters).
One of Steel Dragon's trains lost a wheel during a run in October 2003. The coaster remained Standing But Not Operating (SBNO) from then until it reopened in September 2006.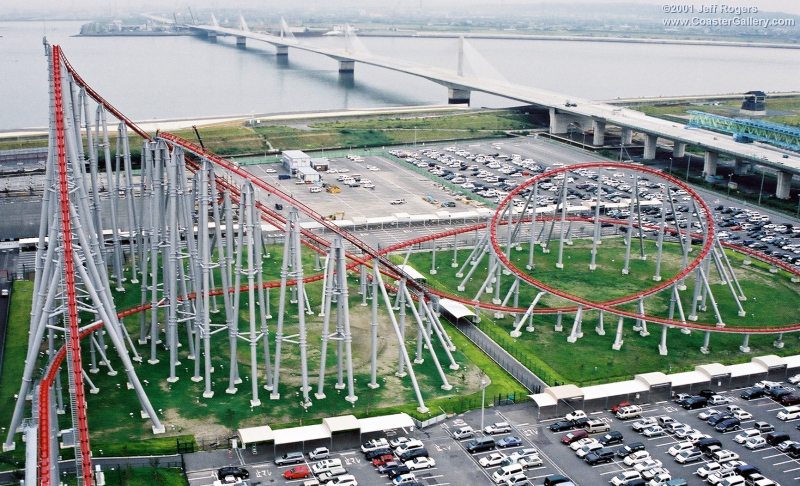 ---
©2013 Joel A. Rogers.