Alpengeist
The next few pictures were taken during my behind-the-scenes tour of the park. This location is Alpengeist's maintenance area. It provides an area to store and work on the coaster's three 32-passenger trains. The trains hang from special track that allows access to the many wheels on each car.
I love the skis that are attached to the back of the seats!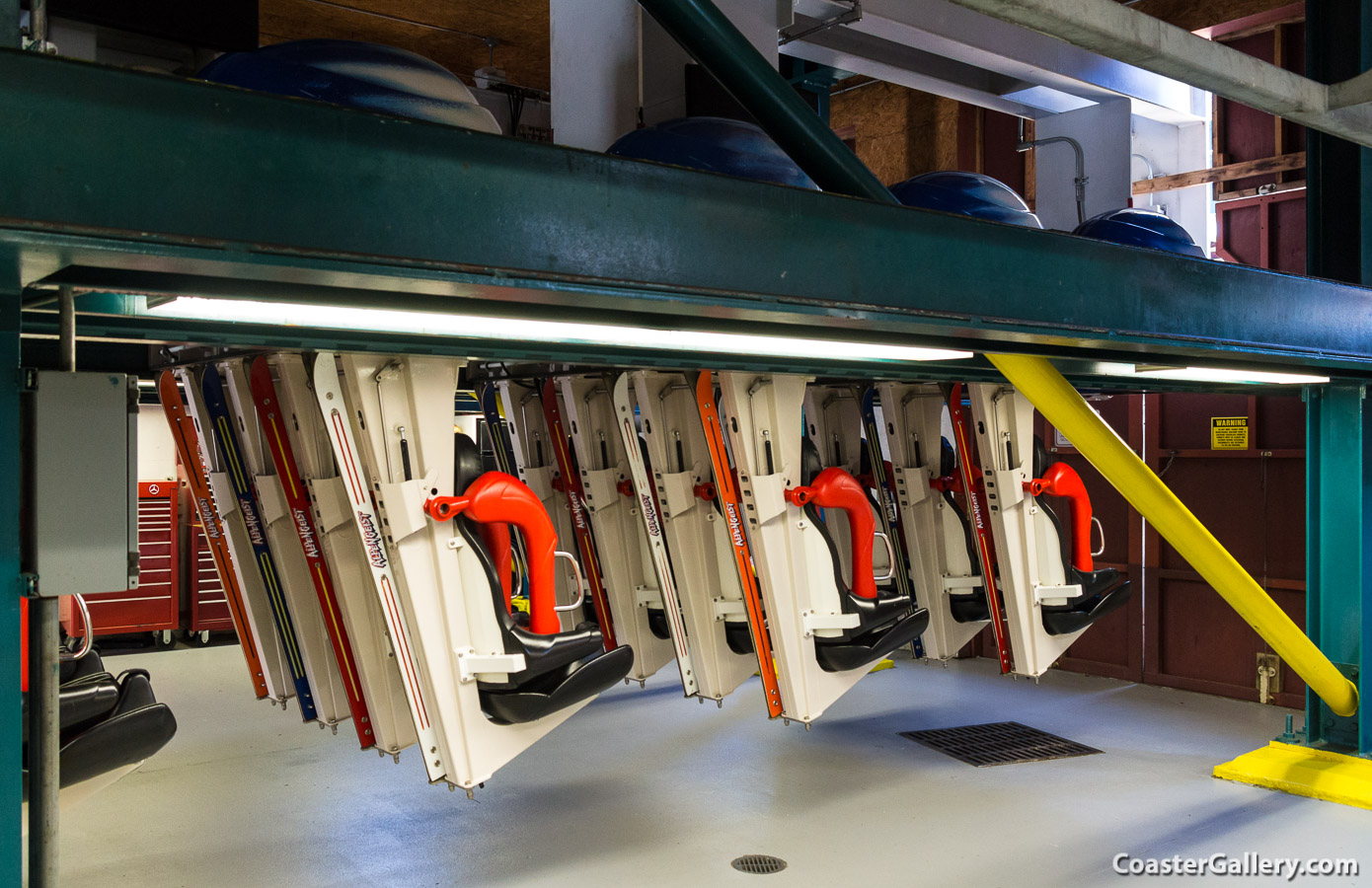 ---
©2018 by Joel A. Rogers.