Griffon
This is some of the long, curved stretch of flat track between the end of the chain lift and the first drop.
Busch Gardens Williamsburg is located to the west of Norfolk and Newport News, Virginia. It sits on a peninsula of land between the James River and the York River. The park is very close to historic Jamestown, Virginia, and is just west of the Chesapeake Bay. In the distance, some of the James River is visible.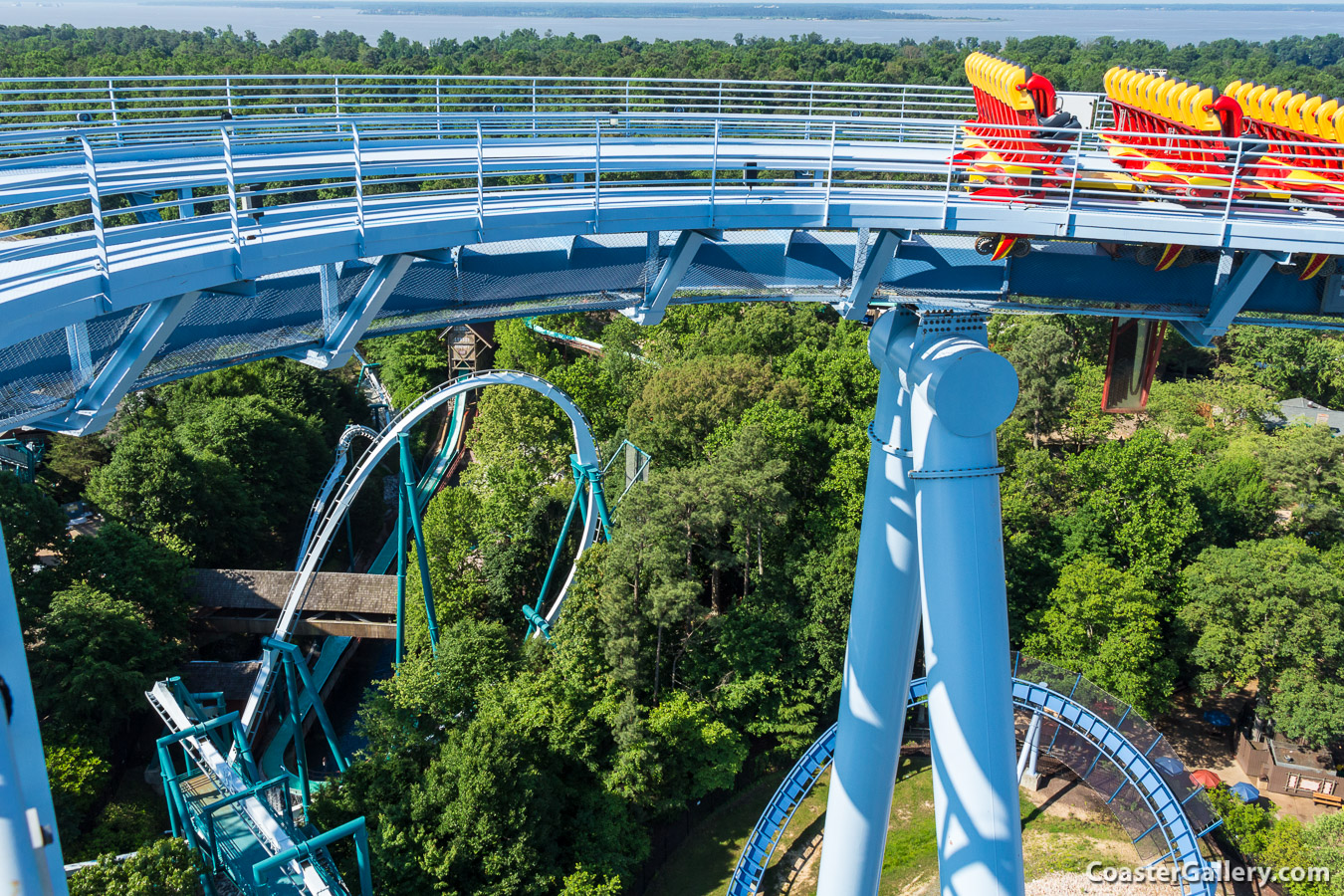 ---
©2018 by Joel A. Rogers.