Verbolten
Verbolten sits in the Oktoberfest section of Busch Gardens. The queue and station are decorated like a motor tours agency. The station is nicely decorated with a collection of automotive paraphernalia.
Throughout the waiting queue and loading station, there are items that foreshadow what will happen on the coaster. There are warnings not to go into the Black Forest. There are also lots of plants, trees, leaves, and vines scattered throughout the area. The barrels marked "Weed Control" are some of the chemicals and weed-killer that are seen by guests as they make their way to Verbolten's cars.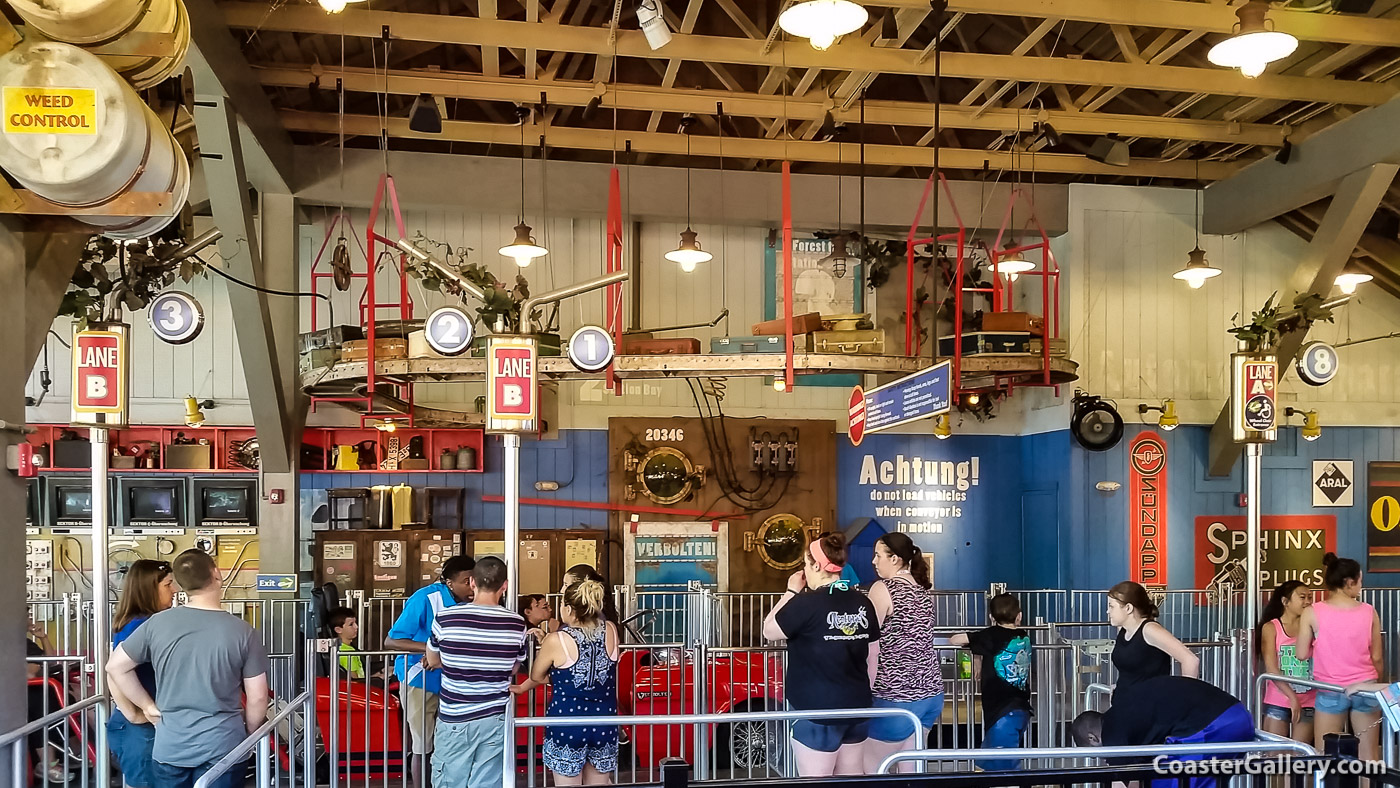 ---
©2019 by Joel A. Rogers.