Sea Serpent
This was the first Vekoma Boomerang in the United States. It was built here in 1984.
As of 2009, at least 43 Vekoma Boomerangs are in operation, 3 are "Standing But Not Operating" or are dismantled and in storage. Several others have been demolished.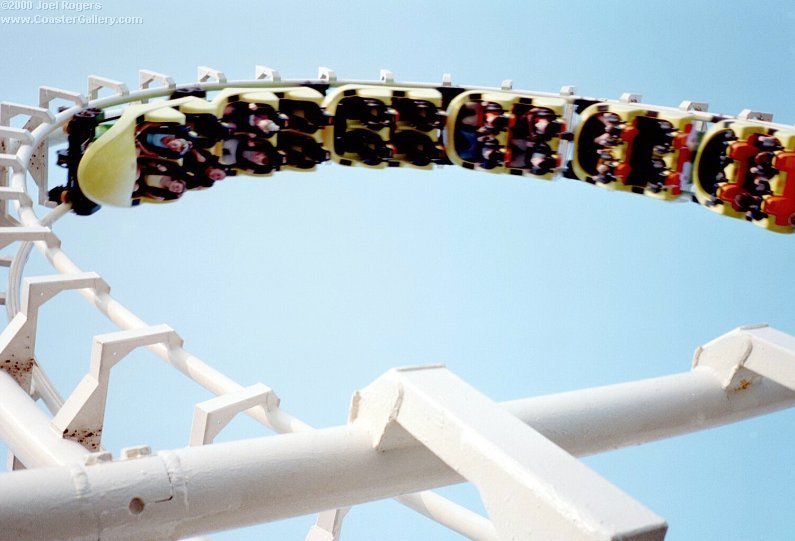 ---
©2009 by Joel A. Rogers.