Steel Venom
Steel Venom features one tower with a twist, and one with straight track. Intamin's first "Impulse Coaster," Japan's Linear Gale, has straight track on both towers. In contrast, Cedar Point's Wicked Twister has twists on both towers.
The most unique Intamin "Impulse Coaster," Vertical Velocity, presently resides at Six Flags Discovery Kingdom (formerly known as Six Flags Marine World). When the coaster opened in 2001, it appeared identical to the 185-foot tall coasters at other Six Flags parks, yet Marine World's press release said theirs measured only 150 feet. Why the discrepancy? Local zoning laws prohibited structures over 150 feet! I guess Six Flags was just hoping no one would notice. But once word got out that Six Flags broke the law, they were forced to change the ride. The back spike got chopped off at the 150 foot level, and the front spike was changed to a 45 degree angle instead of going straight vertical. Both now stay under the mandatory 150 foot level.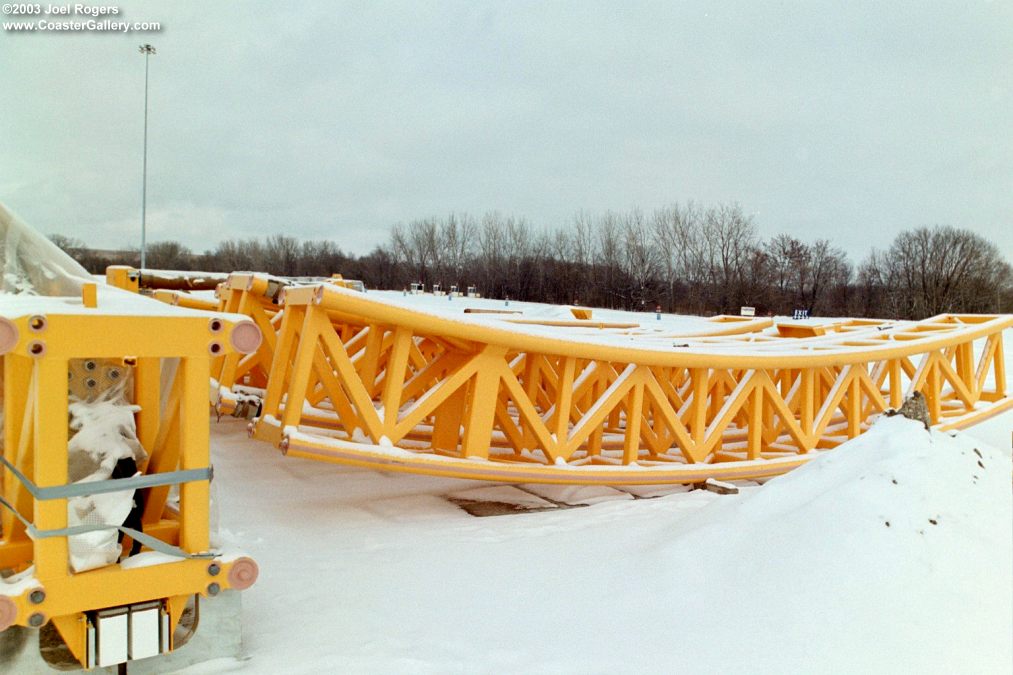 ---
©2009 by Joel A. Rogers.