Big Thunder Mountain Railroad
The front car is shaped like a locomotive. Unfortunately, it tends to block the view of the riders in the front seats. It is a shame because the ride has some wonderful details like the bighorn sheep seen on the rocks.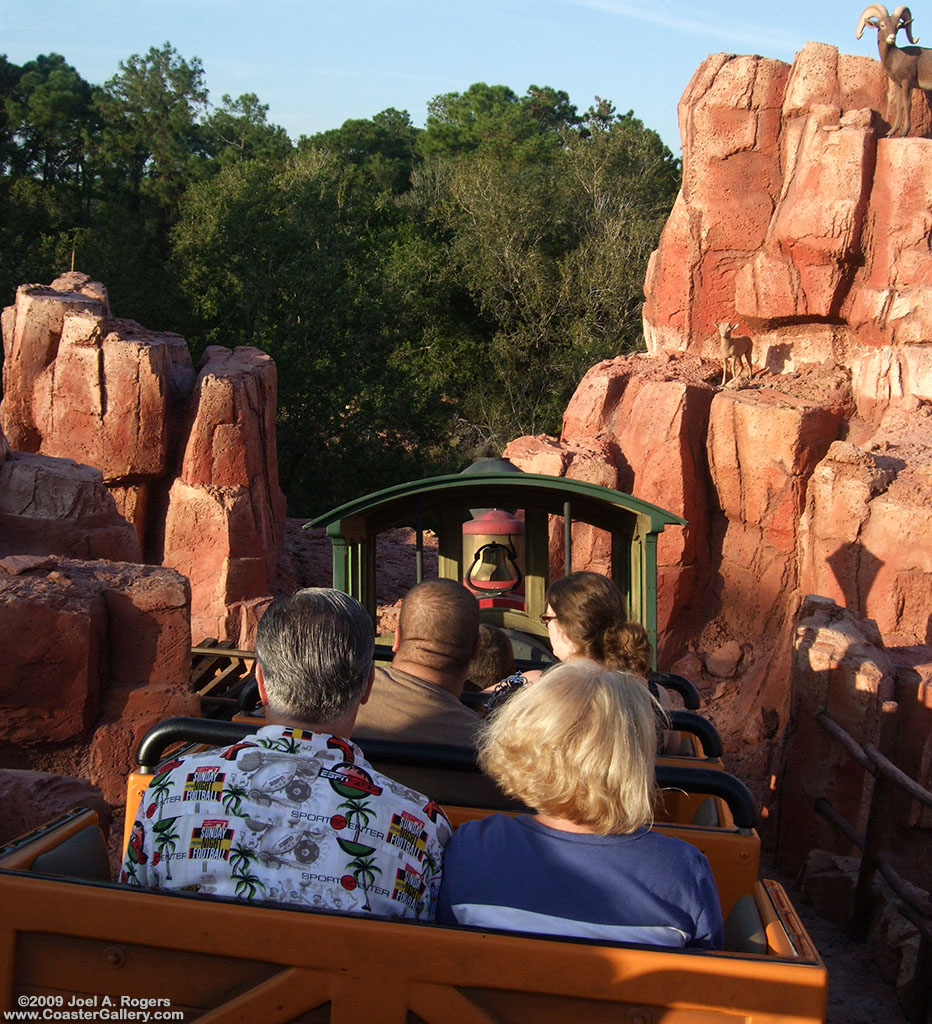 ---
©2021 by Joel A. Rogers.