Big Thunder Mountain Railroad
A good deal of the track, as well as two of the three lift hills, happen inside the mountain.
This ride can trace its origins way back to the Rainbow Caverns Mine Train which opened at Disneyland way back in 1956. The ride later switched to the Mine Train Through Nature's Wonderland, a narrow gauge railroad that operated in the Frontierland portion of Disneyland from 1960 to 1977. On the old ride, guests were slowly taken through a cave, past geysers, and through a simulated desert with about 200 recreations of animals from North America, many of which were animated. For several of the park's first years, guests could also ride through the area on stagecoaches, horses, and mules! The Californian Big Thunder Mountain shares the original ride's desert theme and occupies the same area of the park, but its roller coaster trains now pass through the area much faster than the original, sedate locomotives. The original Big Thunder Mountain opened in California September 1979, while the Big Thunder Mountain Railroad seen here opened in Florida in November 1980.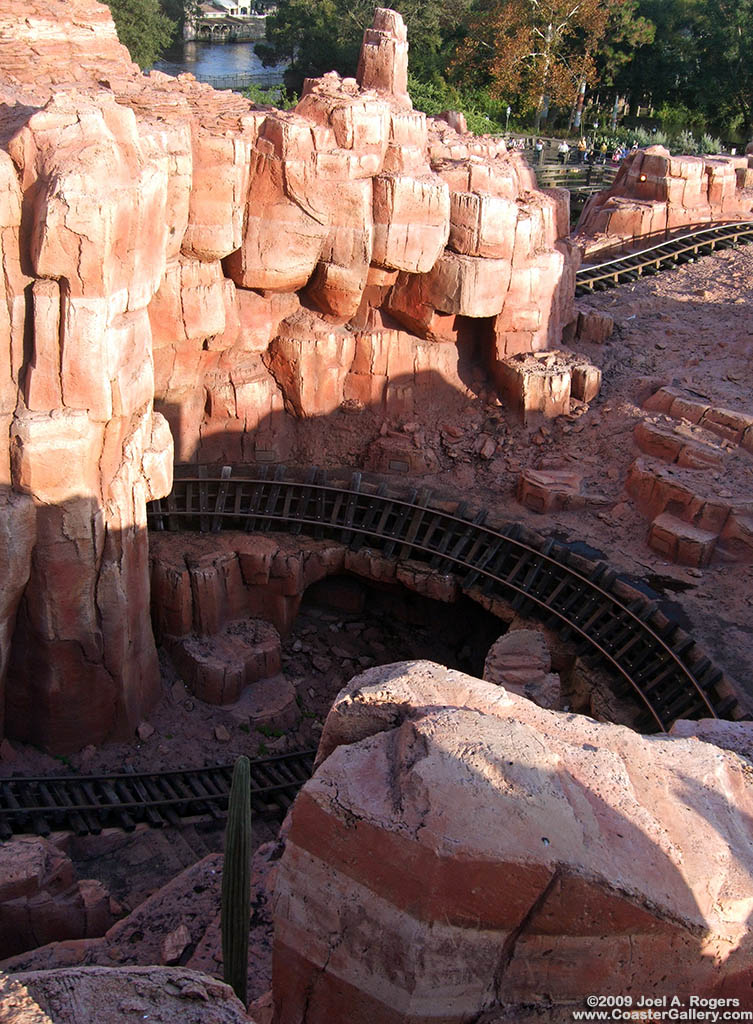 ---
©2021 by Joel A. Rogers.