Barnstormer
This area of the Magic Kingdom originally was a petting zoo. Grandma Duck's Petting Farm was here from 1988 to 1996. Part of a barn used at the petting zoo was later re-purposed as the barn surrounding Barnstormer's track. From 1996 to 2011, this area was redone and was the Mickey's Toontown Fair section of the park.
The park's Fantasyland section expanded over the period of 2011 to 2014, and the area with the roller coaster was involved in this renewal. As part of the changes, Mickey's Toontown Fair was changed into the Storybook Circus area of the park. The new version of Barnstormer opened in 2012.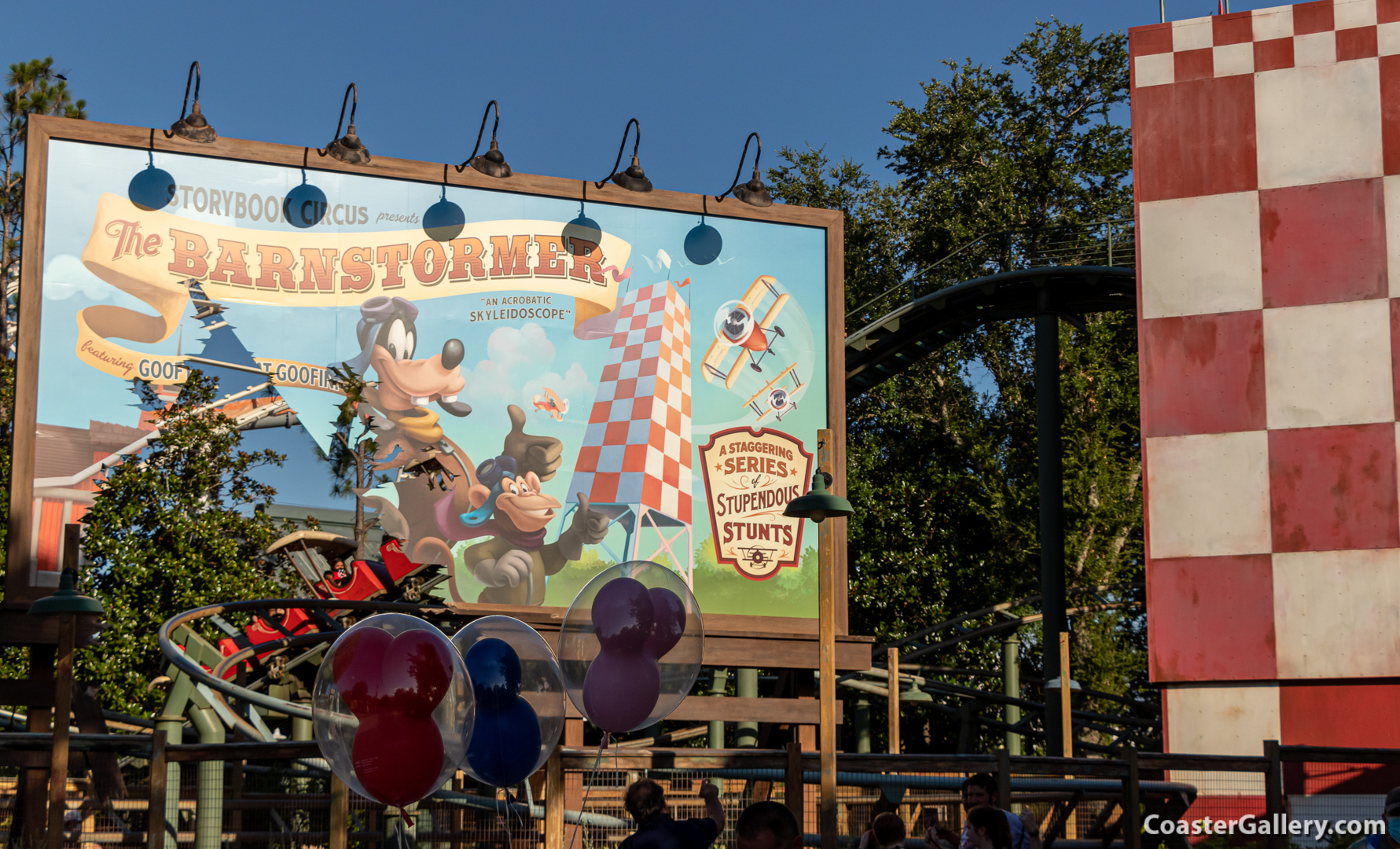 ---
©2021 by Joel A. Rogers.