Backlot Stunt Coaster
When this ride opened, it was called the Italian Job Turbo Coaster, named after the 2003 film from Paramount Pictures. The Italian Job starred Mark Wahlberg, Charlize Theron, Edward Norton, Seth Green, Mos Def, and Donald Sutherland.
After Paramount sold the park to Cedar Fair, several rides named after Paramount movies had to be renamed. This one switched to the Backlot Stunt Coaster in 2008. The ride has been listed as Back Lot Stunt Coaster in some publications, but the park's official name uses Backlot as one word, not two.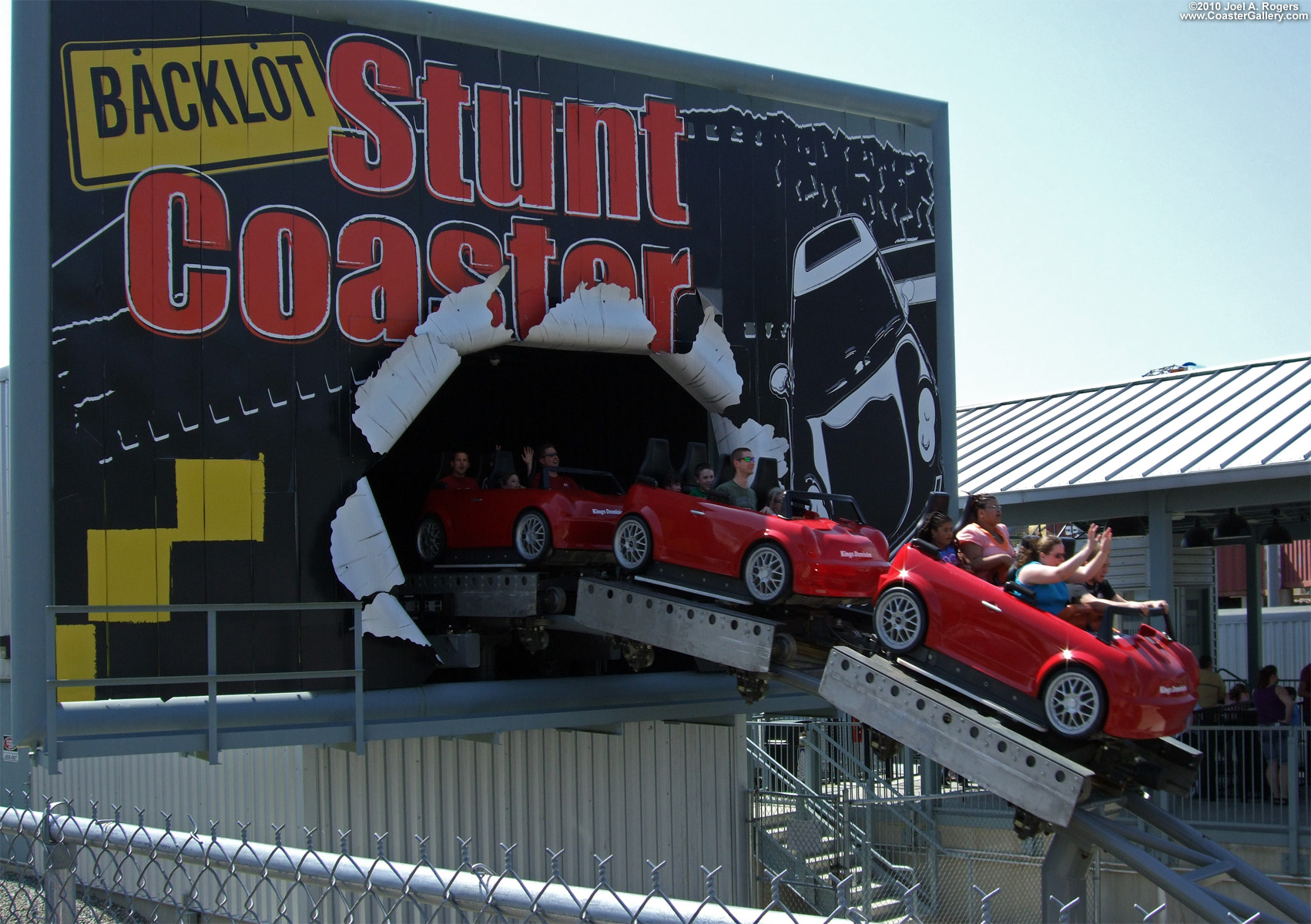 ---
©2020 by Joel A. Rogers