Screamin' Demon
Kings Island's first looping coaster was the Screamin' Demon. It operated here from 1977 to 1987. It was called just Demon for a few years.
The coaster was relocated in 1988 to Camden Park where it was renamed Thunderbolt Express. It was demolished in 2004.
The monorail trains on the right side of this picture are from the Lion Country Safari. The trains ran through this attraction from 1974 to 1992. This 100-acre attraction had hundreds of animals including rhinos, elephants, exotic birds, and lots of tigers and lions. I remember many times when we had to stop because of wildlife on the tracks! Today, the Safari's land is occupied by The Bat and Banshee.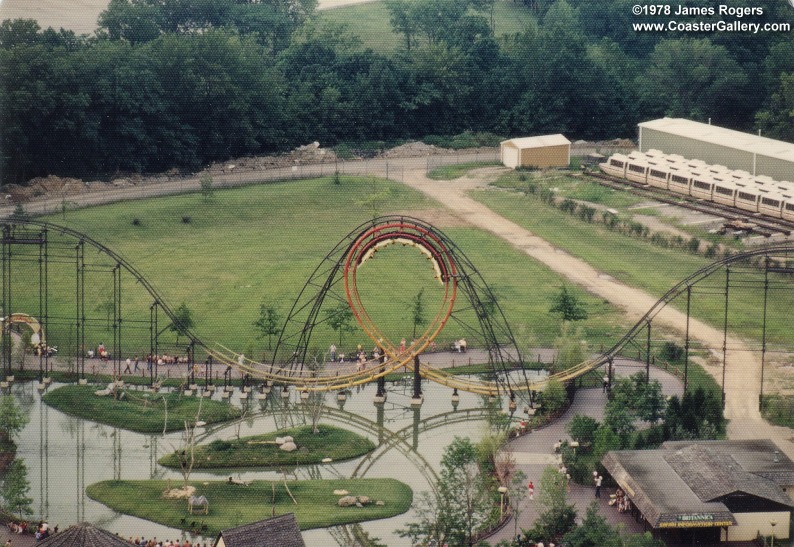 ---
©2014 by Joel A. Rogers