TRON Lightcycle Run
In the summer of 2021, work was under way on Disney's Magic Kingdom's fifth roller coaster, TRON Lightcycle Run. It is expected to open sometime in 2022.
While this construction sign simply says "TRON - Now Programming," there is a little discrepancy as to the name of this new roller coaster. In some places, it is referred to as TRON Lightcycle Run, but in other instances, it has been written as TRON Lightcycle / Run. Once the coaster opens and it starts appearing on park maps and merchandise, we will see if the "slash" is really part of the ride's name.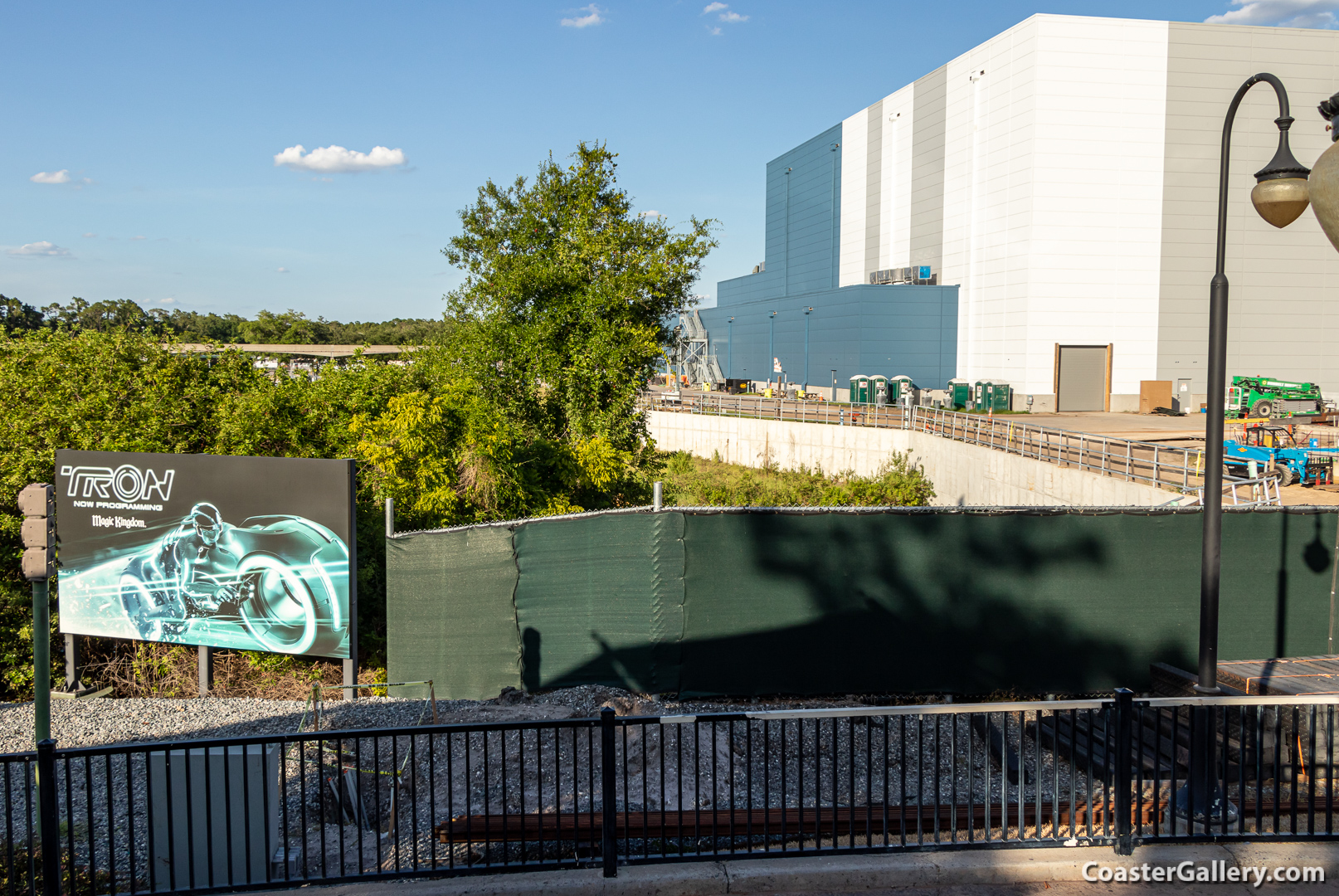 ---
©2021 by Joel A. Rogers.