TRON Lightcycle Run
In 2019, the TRON coaster was visible while it was under construction. Later that year, a building was constructed that enclosed the coaster. When this picture was taken in 2021, only the outdoor portion of the track was visible to the public as the newly built building completely encased the portions of the ride that will be indoors. This picture was taken from the Tomorrowland Transit Authority People Mover and shows the new coaster as well as the Tomorrowland Speedway, a ride that has been operating since The Magic Kingdom opened in 1971.
The Tomorrowland Speedway is one of the original rides that was running at the start of Walt Disney World's Magic Kindgom, but it has undergone several changes over its 50 years of operations. Its track started with a length of about 3,100 feet, but it was shortened in the mid 1970s for Space Mountain, in the late 1980s for Mickey's Toontown Fair, and in 2012 for the Dumbo the Flying Elephant ride. The track was modified in 2019 to make room for TRON Lightcycle Run. The track has lost about a third of its length over the years and now is less than 2,200 feet long.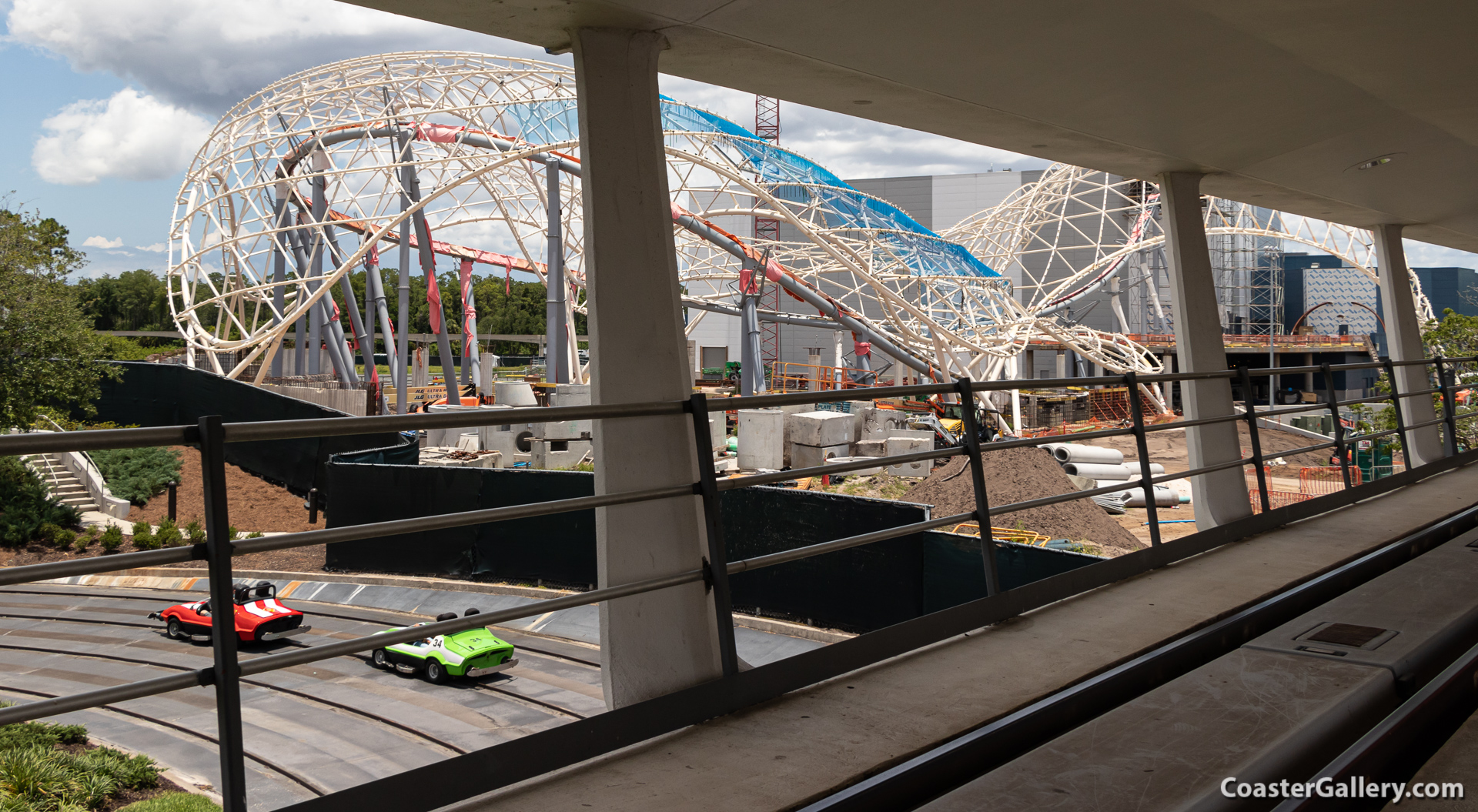 ---
©2021 by Joel A. Rogers.