Seven Dwarfs Mine Train
The indoor scenes that trains pass by in the middle of the ride show the Seven Dwarfs working in a mine. Countless illuminated gems are scattered through the mine. Unlike the reused ones at the end of the ride, the animated characters in the mine are some of the most modern audio-animatronic figures created by Disney. They feature fluid motion in multiple directions at once as well as projected faces which allows the characters to show a variety of expressions as they sing and talk.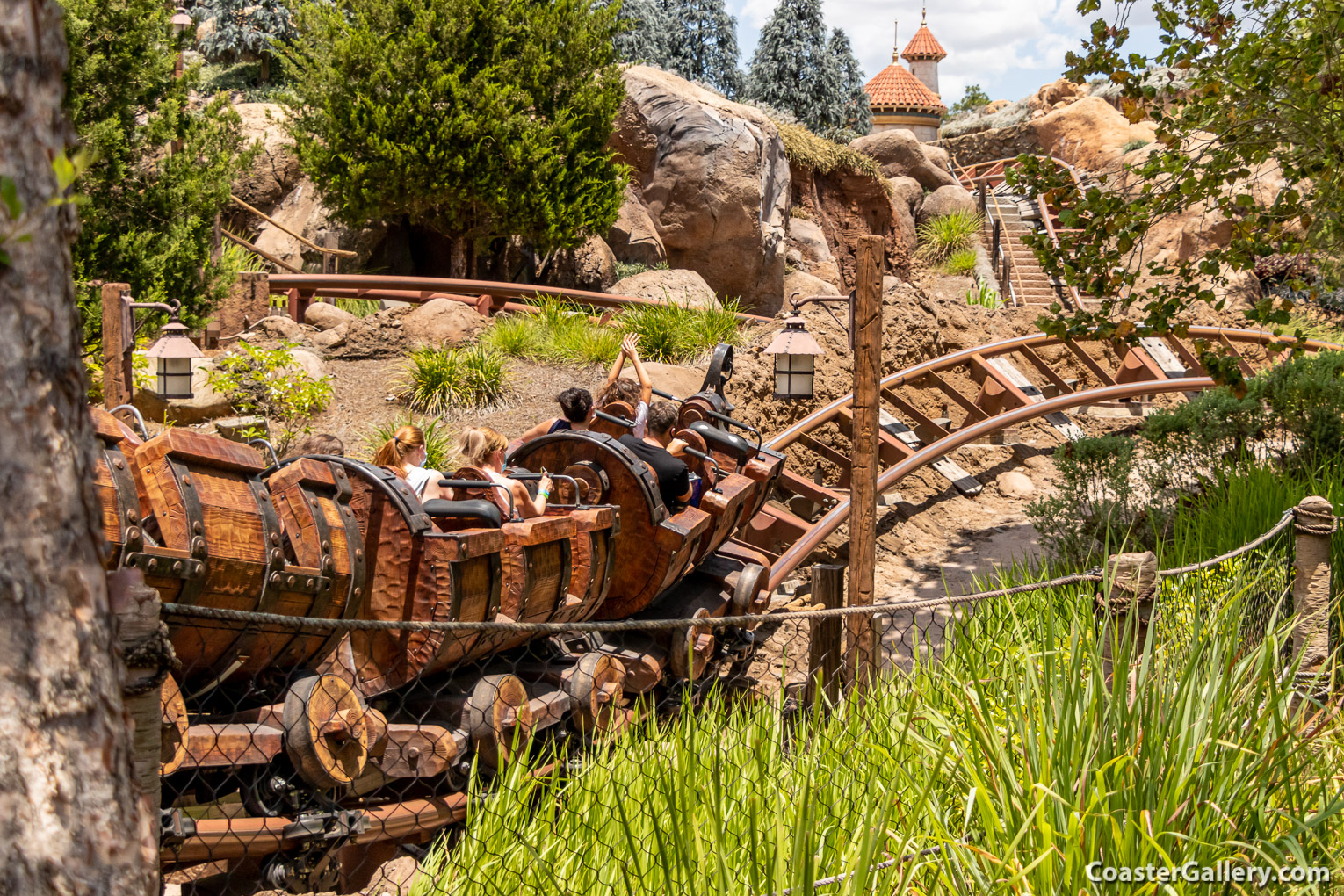 ---
©2021 by Joel A. Rogers.