Seven Dwarfs Mine Train
The train seen on the lower right is parked in the unloading section of the station. It will soon be pulled forward toward the loading area. Behind this train, and somewhat washed out in the bright sunlight, sits another train waiting to enter the station. It is not visible here, but the train is parked next to the house where the animatronic Snow White and Seven Dwarfs dance to music. The house is surrounded by the terrain and trees, so it is only visible from the viewpoint of the trains stopped on this section of track.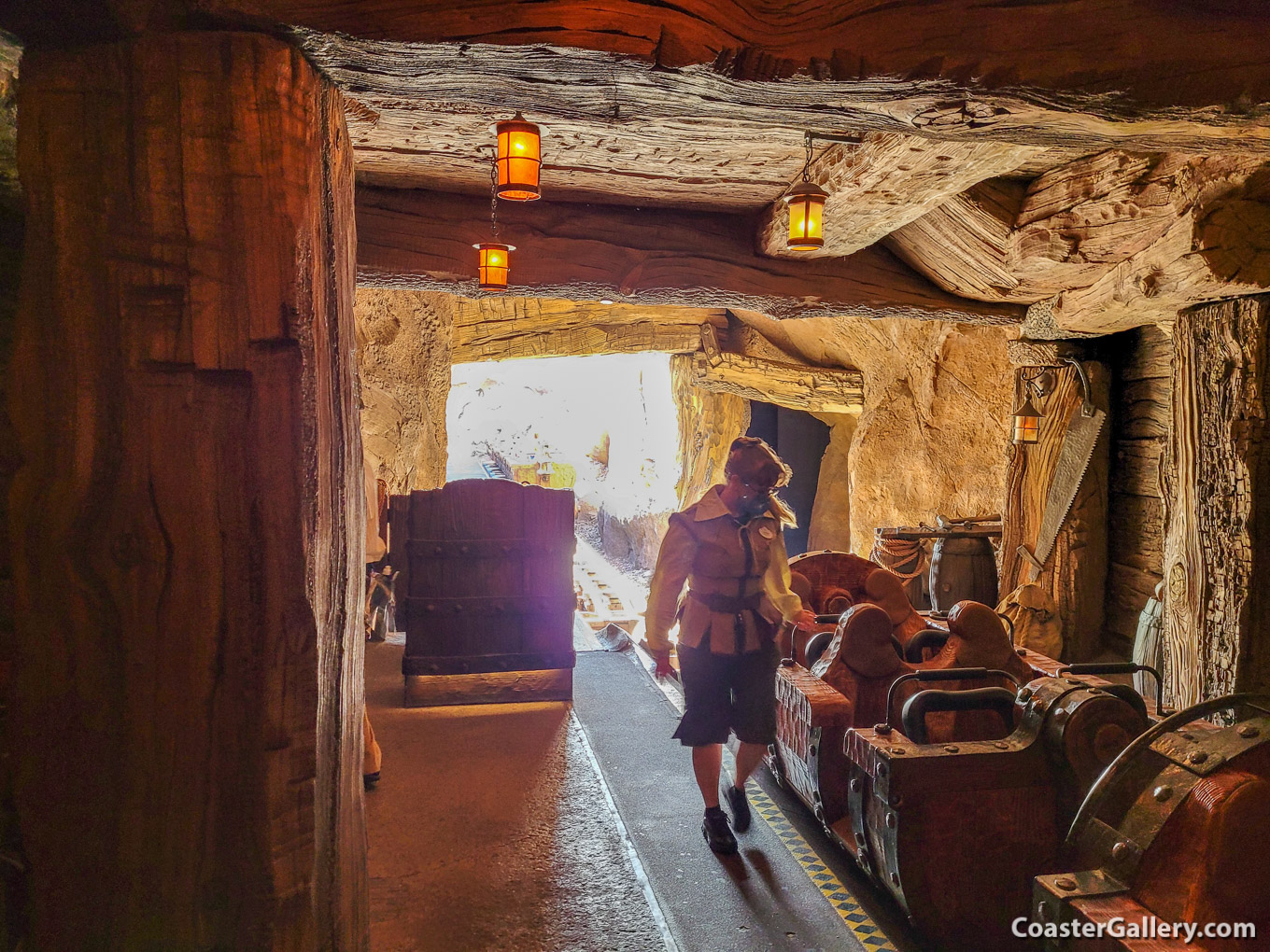 ---
©2021 by Joel A. Rogers.