Seven Dwarfs Mine Train
This steel roller coaster was built by Vekoma Rides, but there are some wooden railroad ties under the track to make it look old. The terrain surrounding the coaster, as well as the Audio-Animatronics characters around the ride, were all built by Disney's Imagineering division. Disney also designed and patented the swinging car design that lets each car swing independently from side to side as they move around the track.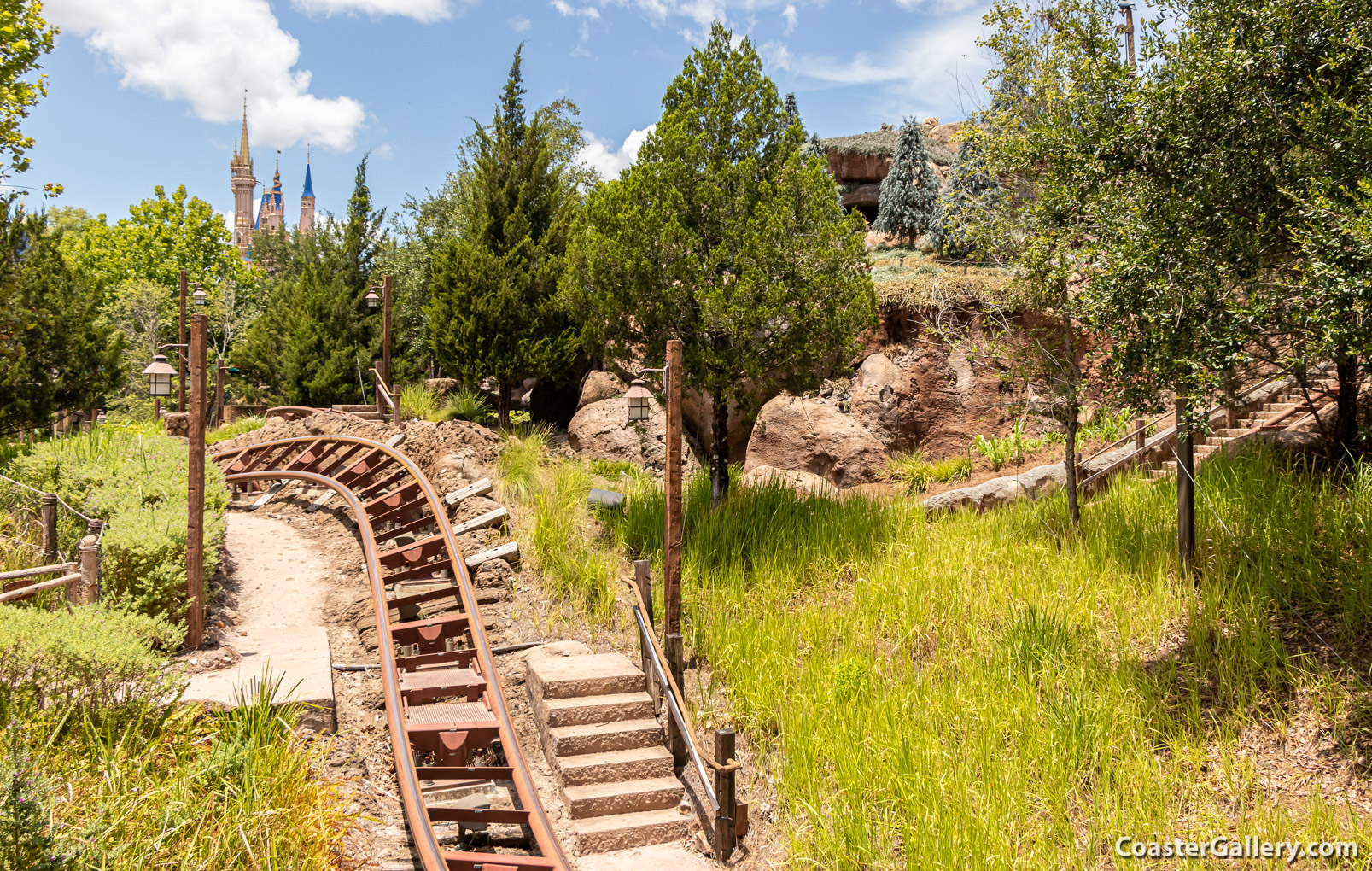 ---
©2021 by Joel A. Rogers.