New Texas Giant
Like many large roller coasters, New Texas Giant has a set of mid-course brakes that can completely stop the train if necessary. If a train is still on the second half of the ride, the next train is automatically stopped on this raised platform. Only after the preceding train exits the second half and is safely in the station, the trailing train will be released from the mid-course brakes. The brake location is built high enough to give the train the energy required to make it through the second half of the course.
I was surprised to see that the mid-course brakes on Texas Giant required an operator to be present! If you look carefully under the Texas state flag awning, you will see the florescent yellow shirt of an employee who sits next to the brakes. I have never seen the ride operate without someone sitting here, but I explain why this is necessary. I know that most parks, if a train is stopped for a while, will send a ride operator up to talk to riders just to let them know that stopping here is not a big deal, but I can't recall any other roller coasters where a person is always stationed at a spot like this.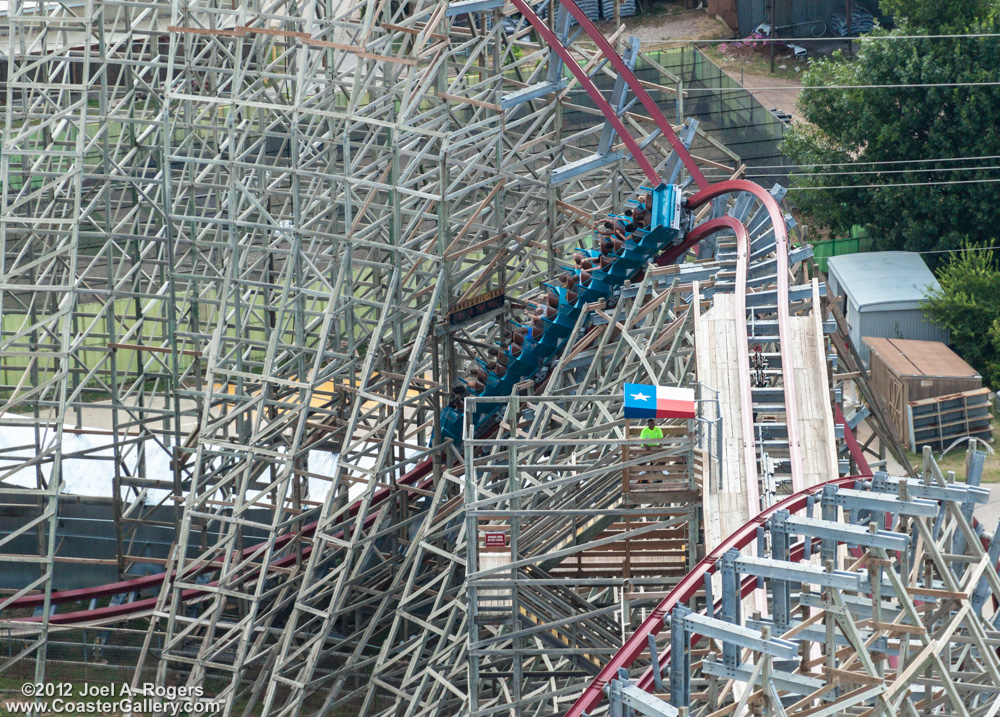 ---
©2013 Joel A. Rogers.