Flying Super Saturator
Everyone got drenched on this ride thanks to some geysers and water curtains. Even people standing in line or hanging out around the coaster were likely to get splashed by water either from the fountains or from water dropped by the coaster's cars.
While the ride was in operation, it had lots of Rugrats characters around it. This spot of the park is now the home of the Carolina Cobra boomerang coaster.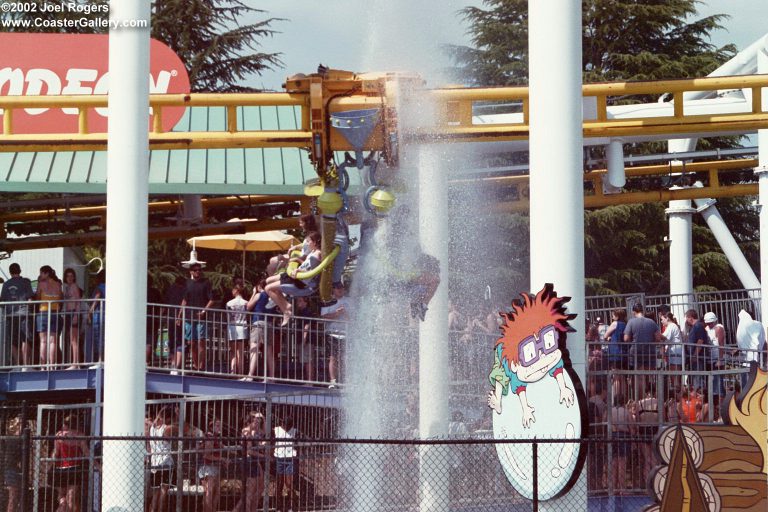 ---
©2020 Joel A. Rogers.