Hurler
Just like the identical Hurler at Kings Dominion, this ride is 88 feet tall and 3,157 feet long.
This ride has remained unchanged since it opened, but its identical twin in Virginia has been dramatically changed. The other Hurler closed in 2015 and reopened as Twisted Timbers in 2018. While the new version kept its wood supports, Rocky Mountain Construction replaced all of the wood track with the company's steel IBox Track. The new ride may follow the same path over the ground as the original wood coaster, but many of the vertical elements have been changed. RMC also added a couple of inversions, a massively over-banked turn, and a few hills that provide great air-time. I would love to see the same treatment given to this copy of Hurler.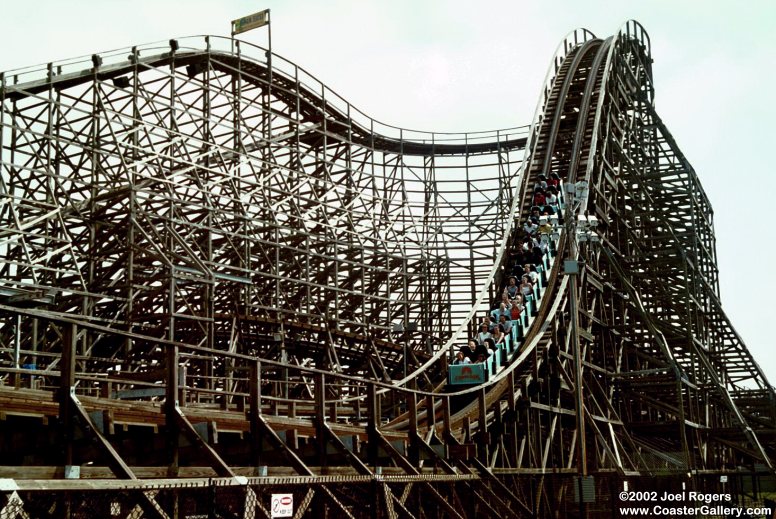 ---
©2020 Joel A. Rogers.